Here at Sidekick we're Xero accountants that are at the forefront of the cloud computing revolution in the accounting industry. We're technology-minded and love recommending new software and services to help make your business run more smoothly. We've always been a forward-looking company, helping our clients see where they're going rather than giving them a backwards-looking summary of where they've already been.
Our clients love that we speak their language and make an effort to really
'get'
what their business is about. Sidekick is at your side with the advice you need, when and where you need it. At the end of the day what we do is pretty simple – we want to help you be more successful.
If you're looking for a modern team of Timaru accountants, feel free to get in touch. 
We invite you to book an appointment, pick up the phone, shoot us an email or drop by for a chat if you're in Timaru. Or, you can just fill in the form below to send us a message directly.
The Vault, Level 1, 31 George Street

Timaru 7910
News & updates
Automating your key systems is the way to turn your enterprise into a 21st century, digital business. But are we getting carried away with automation? And could we be systemising areas which could benefit from ..
If you usually close down over Christmas or you're thinking about it for the first time, doing it properly is important. For most of us Xmas is a hectic time. Work and personal commitments escalate ..
Trusts are a hot topic right now, especially with the likelihood of an increase in the trustee tax rate after the election, recent changes to trust disclosure rules, and Inland Revenue seeking input on an ..
Meet the Timaru Team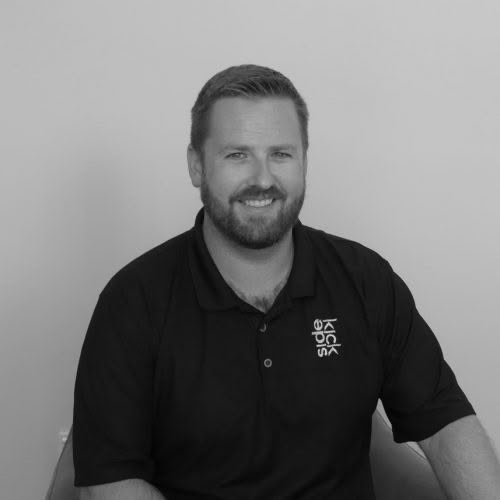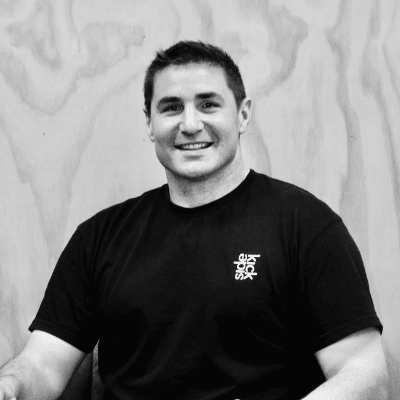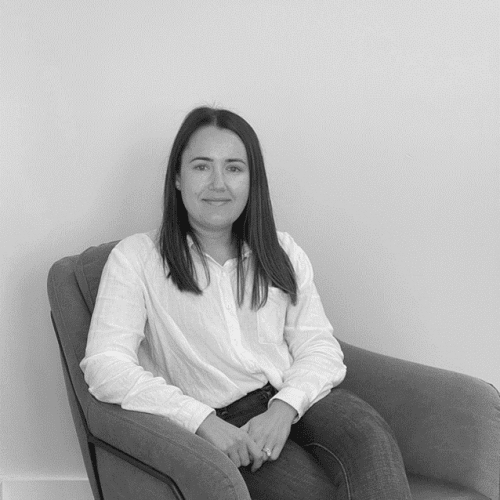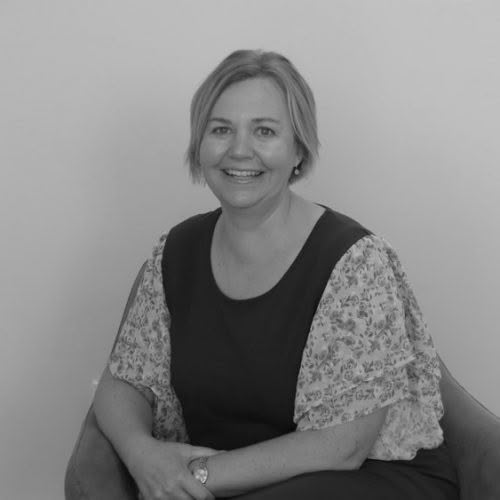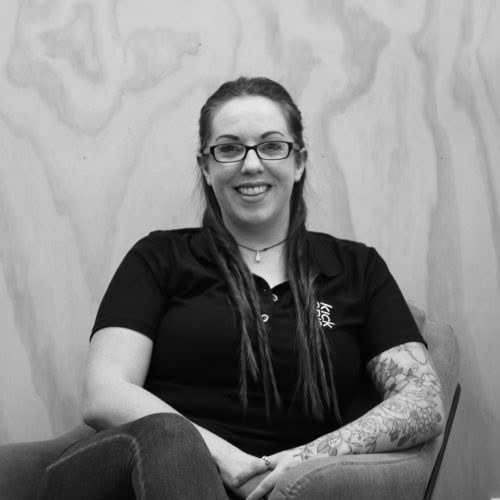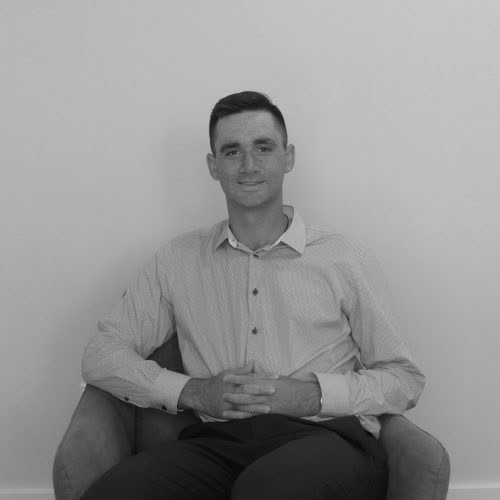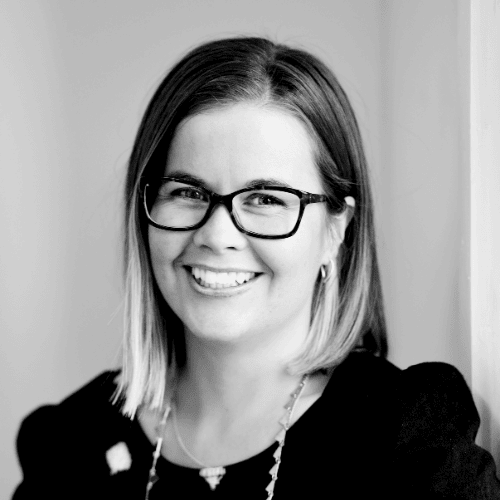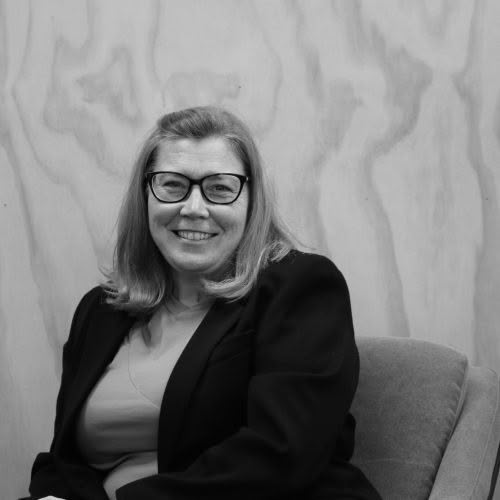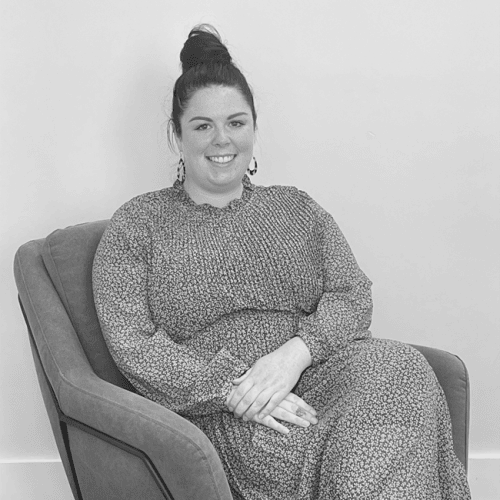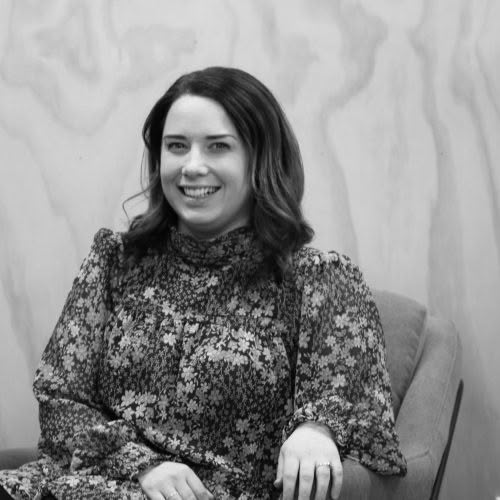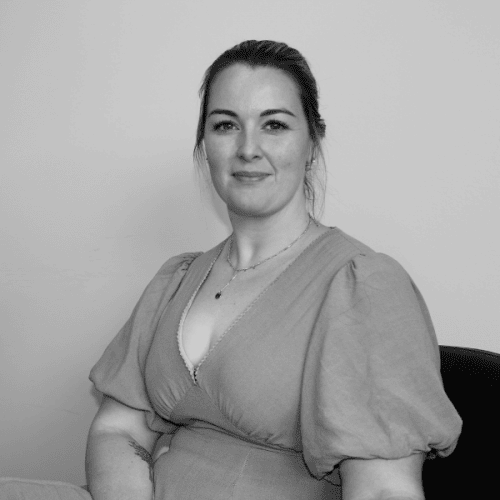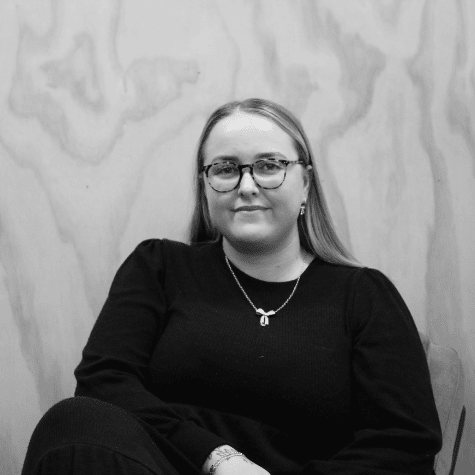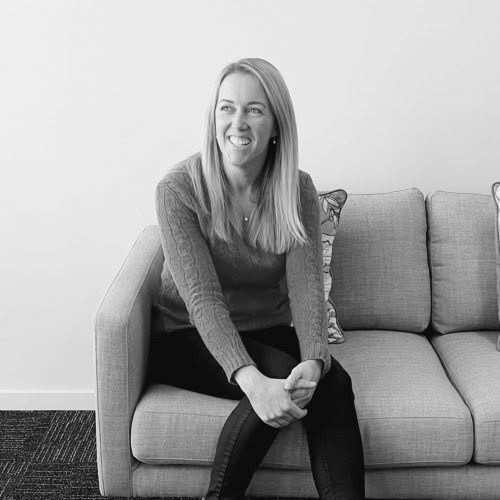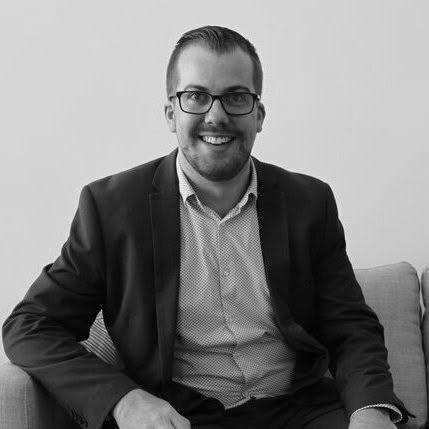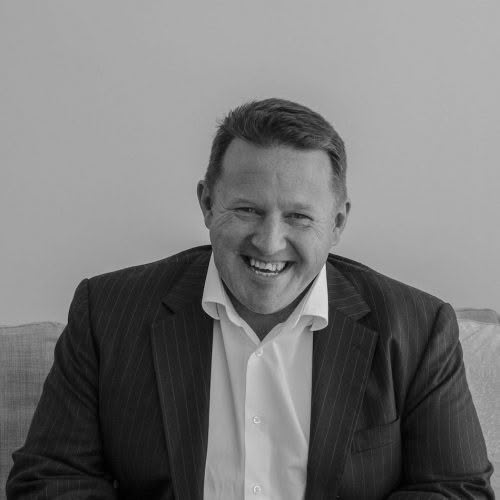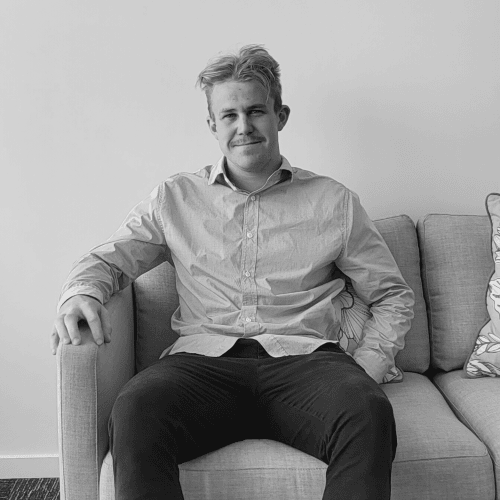 Director
James Swaney
James is a fully qualified Chartered Accountant and studied at Lincoln University to gain a BCom, majoring in Accounting, Finance and Information Technology.
James spent over four years working in the motor vehicle industry in Timaru, before becoming a Chartered Accountant.
Looking at the big picture, setting goals and helping clients plan to achieve those goals are what James enjoys most about his job.
When James is not in the office he is usually spending time with his family, and sometimes out on the squash court or race track. James is also a big rugby, cricket and motor sport fan.
Director
Richard Wheeler
Richard has over 15 years of Agri Banking experience in Canterbury, South Canterbury and North Otago. He holds a BCom in Agriculture majoring in Rural Valuation and Farm Management, and a Certificate of Public Practice for Chartered Accountancy Firms.
His knowledge of agriculture and business is current and broad. Richard has successfully helped a range of farming systems from large to small, discover and achieve their goals. Hailing from a family sheep and beef station prior to attending Lincoln, his roots are firmly grounded in agriculture. Helping farmers succeed is his passion. With so many challenges facing farming businesses, Richard is uniquely placed to help you optimise your planning and financial needs.
Outside of work, Richard loves doing multi sport, playing squash and mountain biking with his family and friends.
Operations Manager
Maggie Harvey
Maggie, a Senior Chartered Accountant on our team, has a wide variety of business accounting knowledge and skillsets that has been acquired from working in accounting practices over the past ten years.
Maggie began her accounting career as an Office Junior in a firm in Christchurch, while studying full-time at the University of Canterbury towards her Bachelor of Commerce, Majoring in Taxation. Maggie is putting all her knowledge and experience to great use here at Sidekick Timaru, and enjoys helping clients in all aspects of accounting and business development.
When Maggie is not working in the Sidekick office or out and about visiting clients, she enjoys running around the beautiful streets of Timaru, running after her gorgeous toddler, and cooking delicious meals. Originally from Ikawai (just out of Waimate), Maggie moved to Timaru from Christchurch in November 2017 and we're so pleased she did!
Senior Client Manager
Jess Hampton
Jess has a varied accounting background, having worked in both accounting practices and commercial environments, in NZ and overseas.
Jess graduated from Otago University with an LLB and BCom, and then embarked on her accounting career in Wellington. After gaining her Chartered Accountancy, Jess worked in both Dublin and London, while enjoying life on the other side of the world. She eventually returned to her home province and loves working as part of the Sidekick Timaru team to help local businesses achieve their goals.
Outside of work, Jess loves spending time with her family, watching her three boys playing sport and heading to the beach in beautiful Kakanui.
Senior Accountant
Olivia Rawson
Olivia was born and raised in Christchurch, then moved to Timaru in 2006 where her accounting career started. While working she studied at the local Ara Institute towards a Diploma in Business Accounting and is now a qualified Accounting Technician.
She enjoys working with clients and helping them get an understanding of their accounts and is looking forward to getting to know the range of clients here at Sidekick Timaru.
Outside of work she likes to spend time with her husband, twin boys and their ever expanding zoo, she is also an avid gamer and film buff.
Accountant
Tom Taiaroa
Tom started his accounting career with us in late 2020 after completing his BCom, majoring in Finance at Otago University.
Tom is now starting the journey to becoming a fully qualified Chartered Accountant. In the office, Tom is continuing to gain experience in accounting for a range of businesses, and enjoys the variety of work that Sidekick Timaru offers.
In his own time, Tom enjoys spending time on the bowling green to relax.
Bookkeeping and Payroll Specialist
Lea Gibson
Lea is our amazing Client Services Manager, taking charge of all aspects of our workflow and client relationships. She has the answer to all your Xero, bookkeeping and administration queries – and if she doesn't, she will put you onto the right person.
Lea has an abundance of experience working in accounts-based roles in both New Zealand and London, as well as in accountancy practices. With a Bachelor of Tourism Management from Lincoln, Lea brings many skills to the Sidekick Timaru office, which continues to be of great benefit to our clients.
A local from a family farm south of Timaru, Lea enjoys spending her spare time gardening, walking her dog and spending time with her two children.
Accountant
Louise Hansen
Louise has recently moved from the Far North to Timaru with her whanau. While new to Timaru and an accounting practice, Louise has a varied accounting background in commercial environments. From an international Fashion brand, a large-scale Timber mill to a Māori Trust working on governance. Louise graduated from Auckland University with a BFA and over the years developed her knowledge and experience in accounting. Recently completing the NZ Diploma in Business Accounting. Louise is looking forward to getting to know Sidekick Timaru's clients and assisting them with their accounts.
Outside of work you can either find Louise working on a sculpture in her studio or with her whanau getting out into the great outdoors. She is really looking forward to exploring the South Island.
Administrator
Melissa Williams
Mel looks after anything from client queries to bookkeeping and payroll, and assists the Sidekick Timaru accounting team with a variety of work. With a background of working in the customer service industry, her top priority is maintaining great client and workplace relationships.
When Mel isn't working, she loves to spend time with her beautiful baby girl, her family on the farm at Tarras or the Ohau bach, and catching up with friends.
Accountant
Michelle Harper
Michelle is one of our newest Accountants, currently studying towards her BAcc through Massey University.
When Michelle is not working or studying she enjoys spending her time with her two boys, watching them play sport, playing netball and catching up with friends.
Personal Assistant
Letitia Pottle
Letitia (known as Teish) is our Personal Assistant to the directors here at Sidekick.
She brings a wealth of administration experience, working in local government for the past 11 years. She is not afraid of a challenge and knows when something needs her personal touch.
In her downtime, Teish enjoys netball, anything involving crafts and spending time with her daughter.
Accountant
Zakiaya Gray
Zakiaya found her passion for accounting during her school year. Now with 3 years' experience in the accounting industry, she's continuing to grow her knowledge of many different accounting processes. She enjoys helping her clients succeed in their businesses and watching them grow.
Outside of work, she enjoys spending time with her family and friends. She also enjoys playing golf with her partner and being in the outdoors.
Group Operations Manager
Julie Copland
Whilst also being a Chartered Accountant, Julie has a passion for projects and improving business processes. Julie works across the Sidekick Group to find better and smarter ways to work.
After attending Lincoln University, Julie was in the New Zealand Airforce where she was a Logistics Officer, organising the deployment of both staff and equipment within New Zealand and around the world. She then moved home to Canterbury to pursue Accounting and has since had roles in a Chartered Accounting firm in Ashburton, as a Management Accountant for Ravensdown, and then more lately Midlands Apiaries.
Outside of work Julie loves playing squash and netball, travelling, and spending time with her husband Dan and son Thomas.
Software Specialist
Josh Wilson
Josh is a software specialist and Chartered Accountant with 14 years industry experience, and is spearheading the move to cloud-based accounting through Sidekick Cloud, launched in 2019.
As traditional, time-consuming methods of book-keeping are being challenged in the market place – especially in the highly mobile post COVID-19 economy – Josh's passion is in the potential of real-time cloud technology and its ability to enhance business efficiency and profitability. He designs holistic business systems for his clients and has a special focus on the add-on software market.
Josh has a talent for assessing clients' needs and ensuring he provides each business with the capability to manage their own finances through thorough training and ongoing support. He believes that this is the key to the sustainability of any new system and enjoys witnessing clients start to manage their own accounts with confidence. He is constantly learning and expanding his own knowledge in the world of add-on products for Xero users – such as WorkflowMax, Hubdoc and Unleashed – so that he can continue to offer the very best solutions for Kiwi businesses.
Consultant
Dave Jessep
Dave's spent over 20 years in accounting and he still loves coming to work every day. He founded the company back in 2006, and his infectious enthusiasm has helped him build a company of talented staff who are excited to be part of DJCA.
As you'd expect, Dave is a member of the NZ Institute of Chartered Accountants. He's also a Mentor with the Business Mentors of NZ program, and is especially skilled at advising clients from all kinds of industries in strategy, planning, goal setting, and implementing business structures.
Dave played hooker for Marlborough Boys' College and won the Matthews Cup for Most Outstanding Player (ahead of Anton Oliver, who was maybe 14 at the time). He now enjoys running and biking with his kids.
Marketing Coordinator
Joseph Houghton
Joe is based in Christchurch but will be operating in the Marketing Coordinator role for the whole Sidekick group.
Joe grew up in Auckland and Sydney but went to school in Auckland before he studied Marketing & Media at Victoria in Wellington.
Outside of work, Joe is an avid mountain biker and competes in races around the country. He also surfs and snowboards, and is excited about being able to do all of these now he's based in Canterbury!