At Sidekick, we believe in your success. Our dedicated team of professionals is here to help you thrive, no matter what success means to you. With a strong presence across New Zealand, boasting 8 offices conveniently located throughout the South Island, there's always a Sidekick nearby, ready to lend a hand…
All
Ashburton
Christchurch
Queenstown
Rangiora
Selwyn
Timaru
Wanaka
Tasman/Marlborough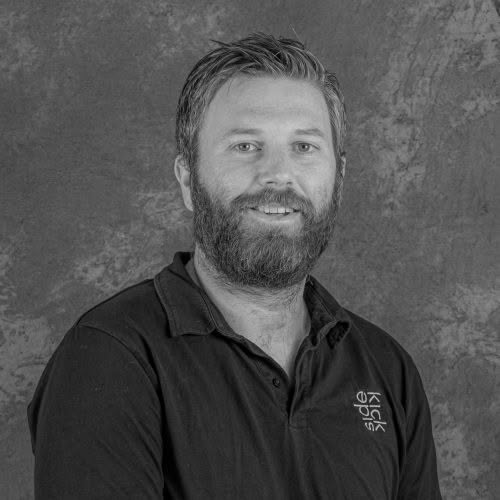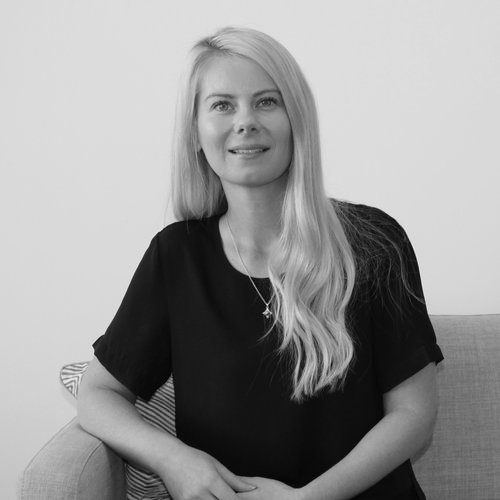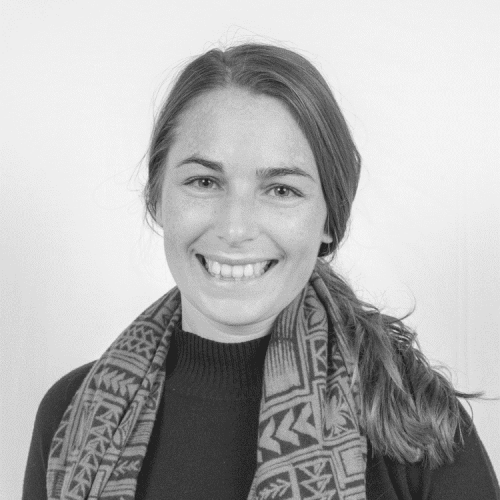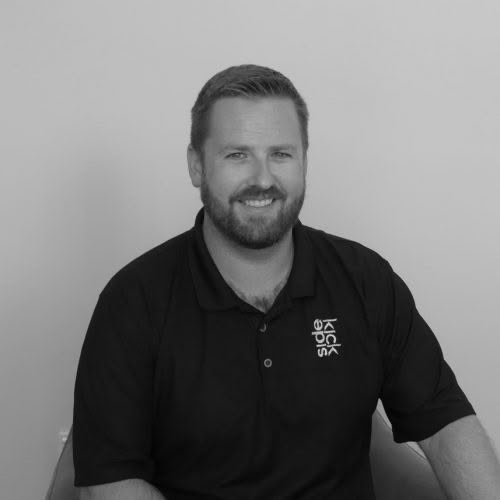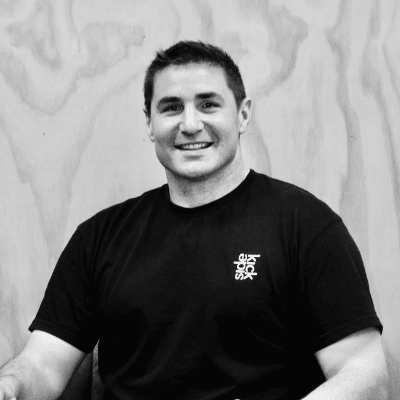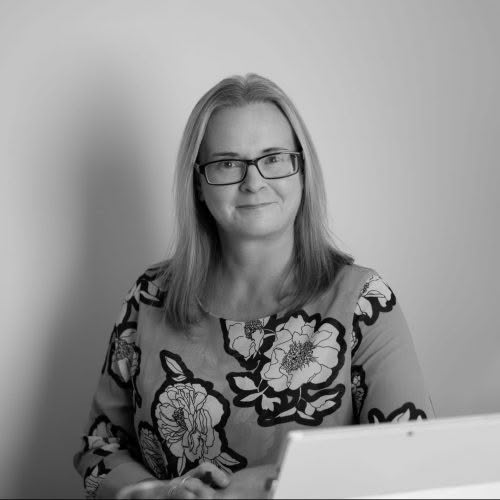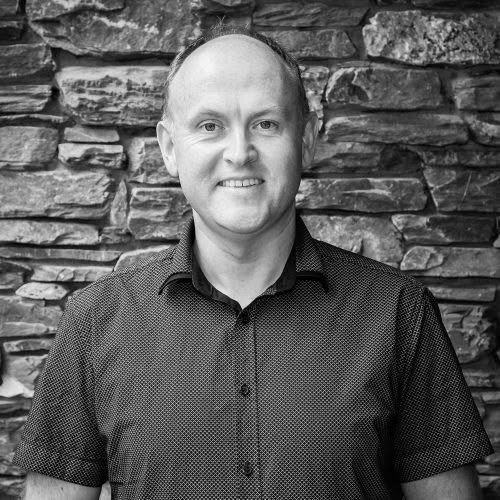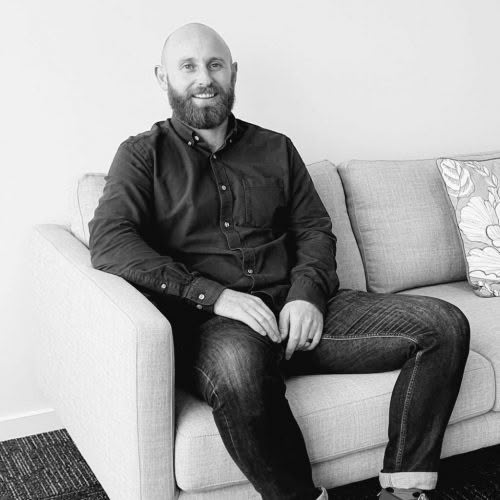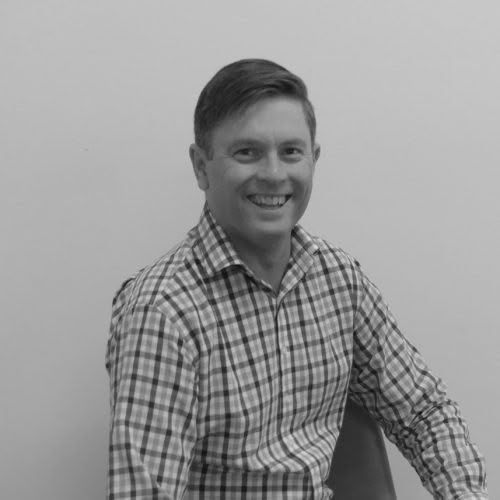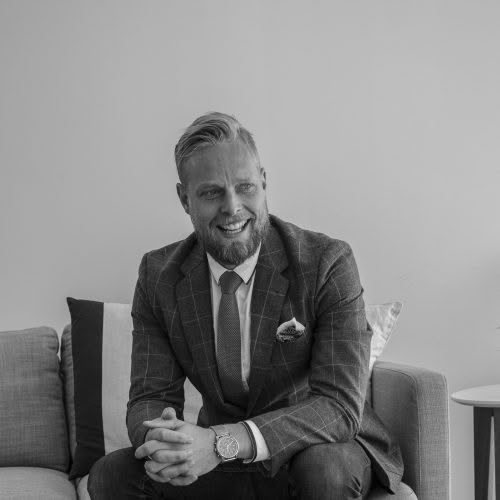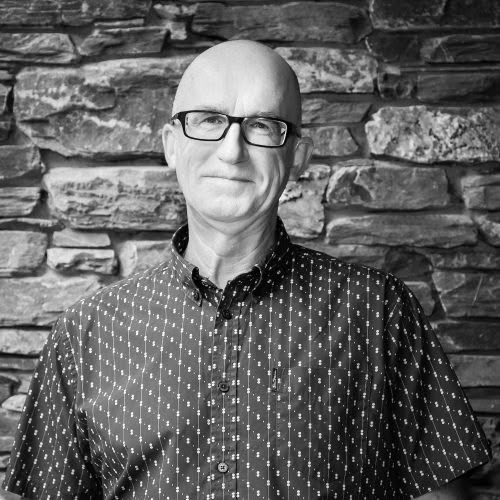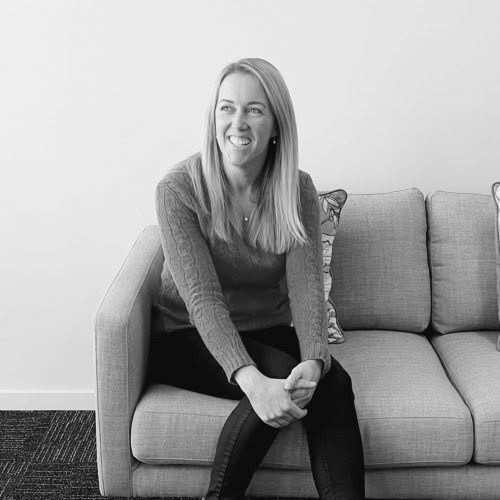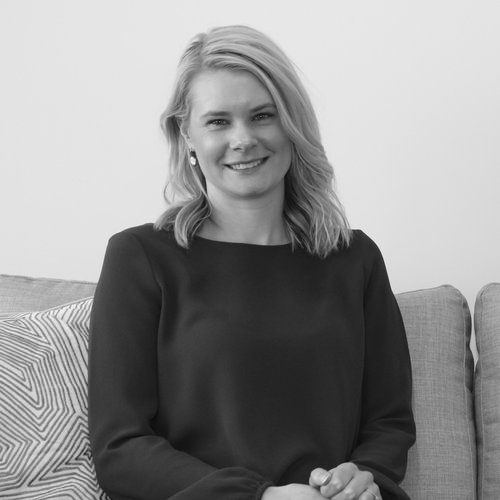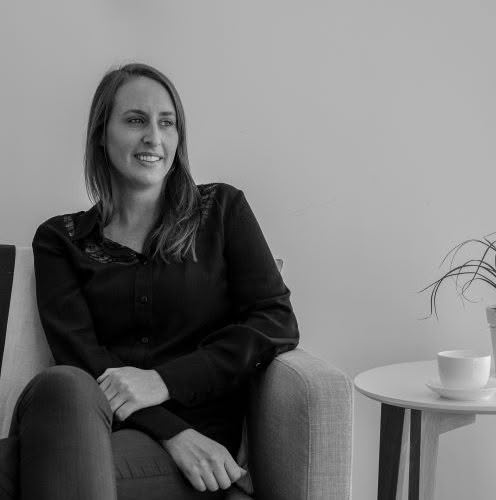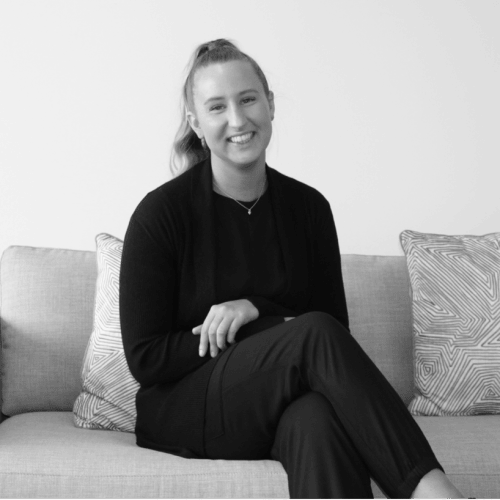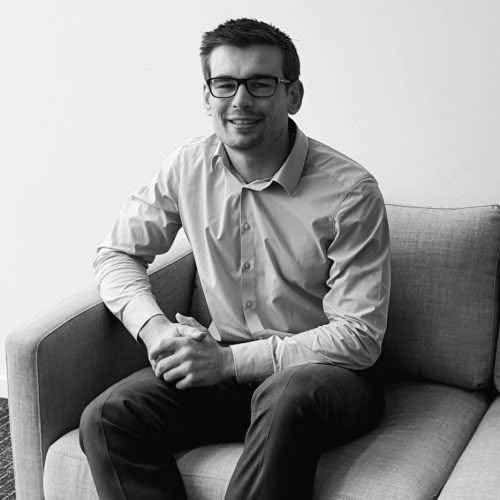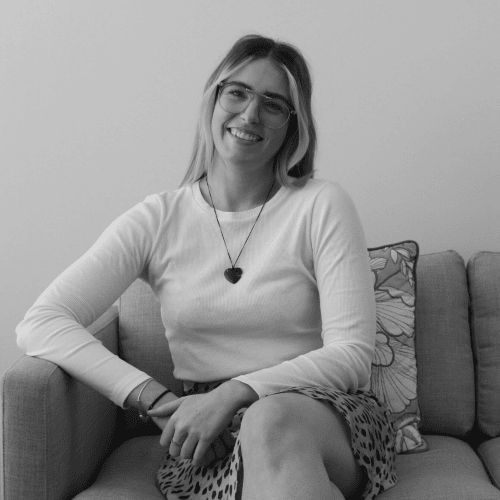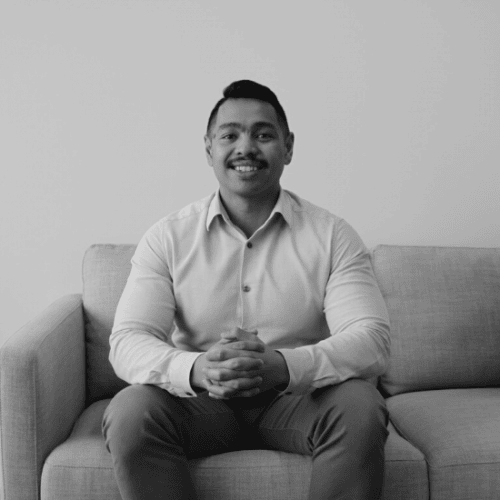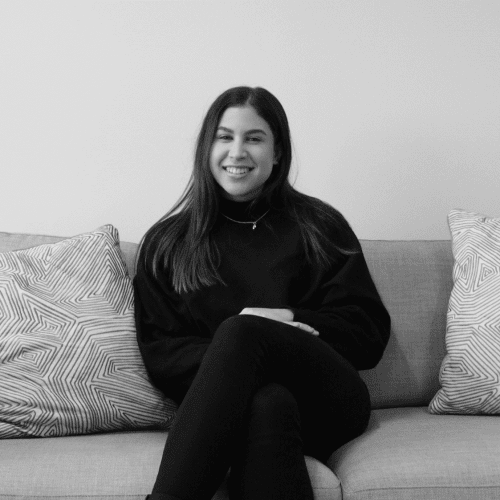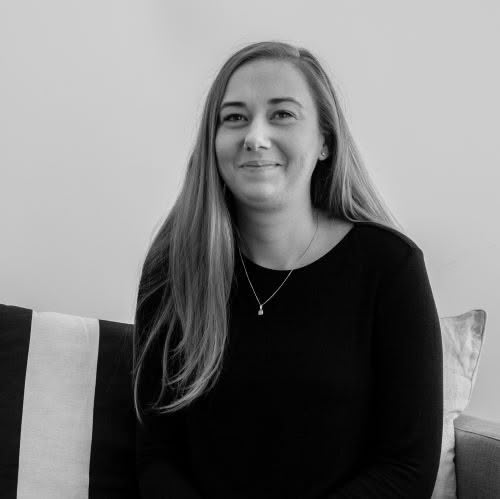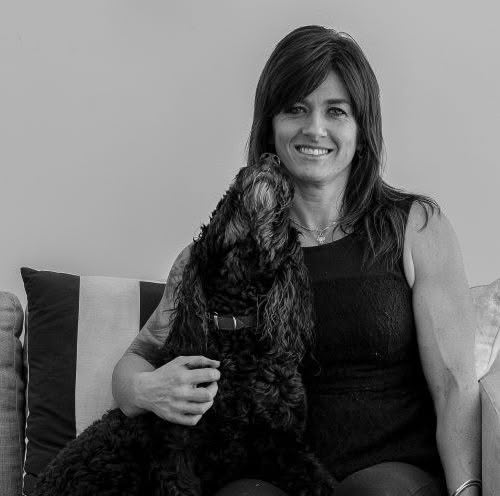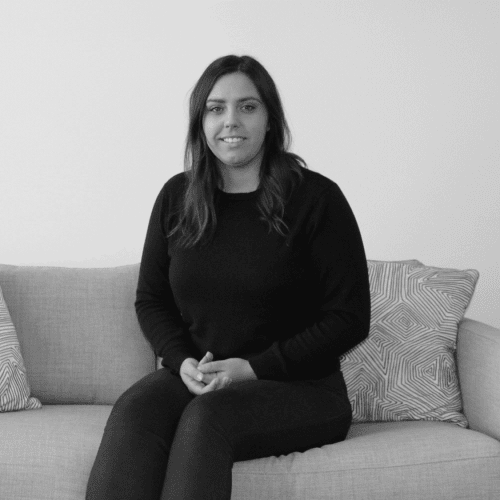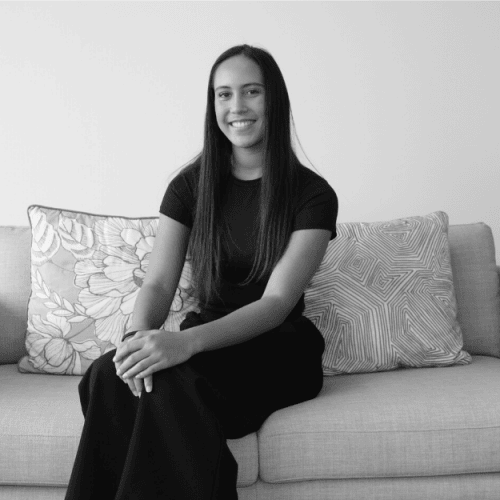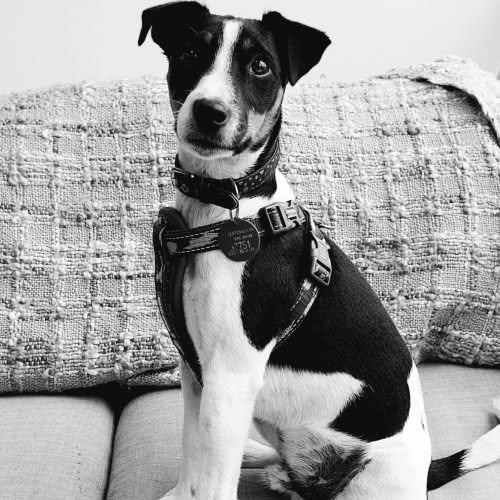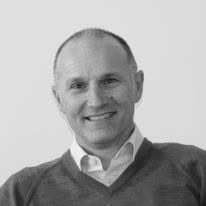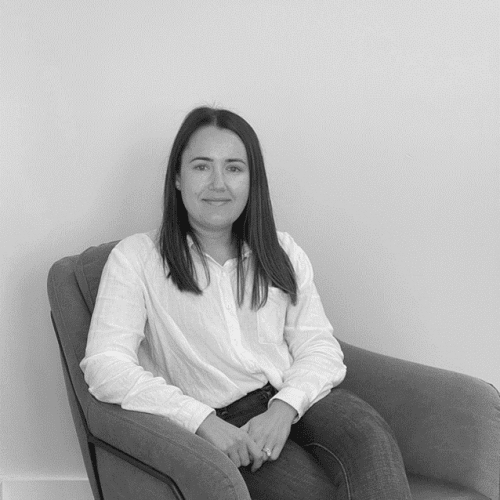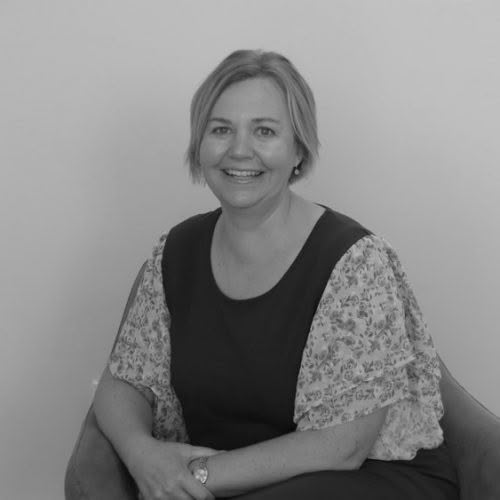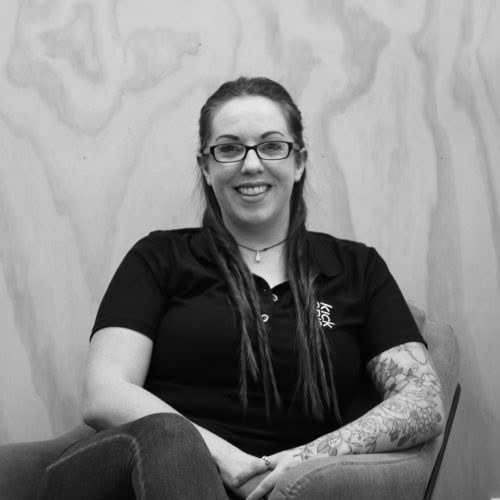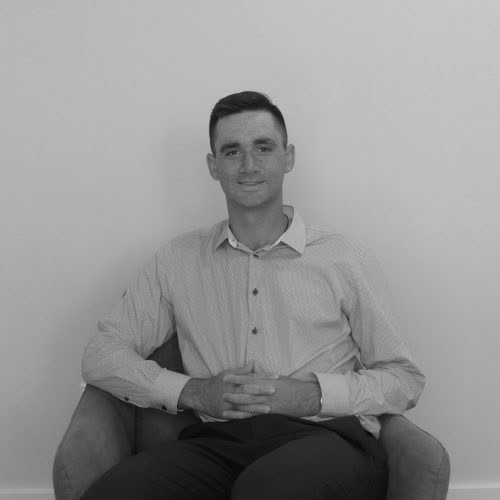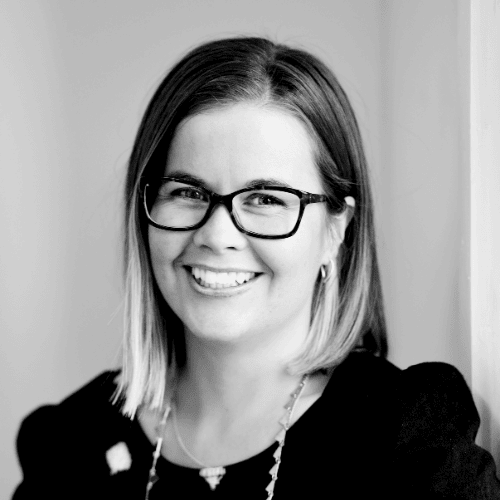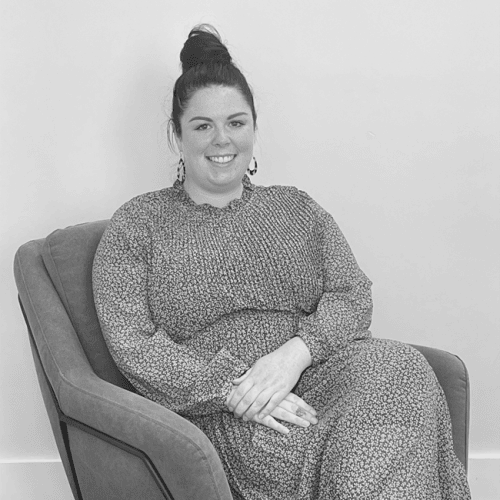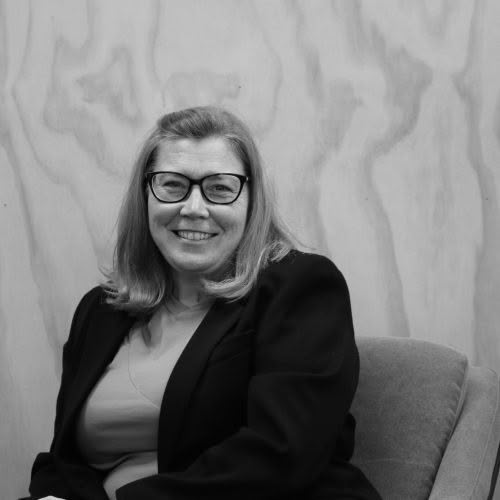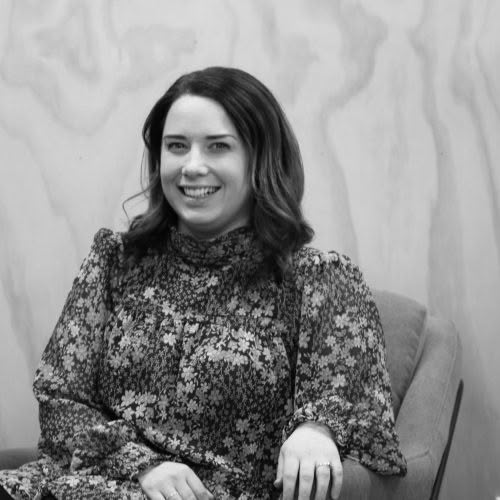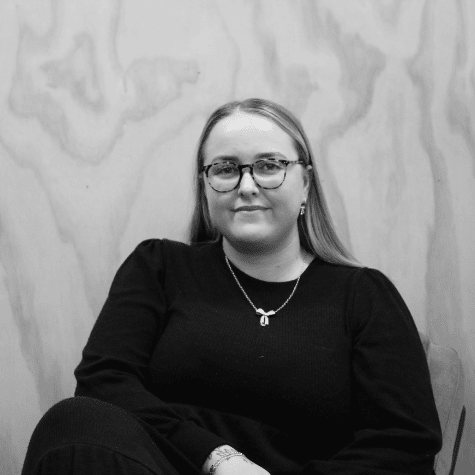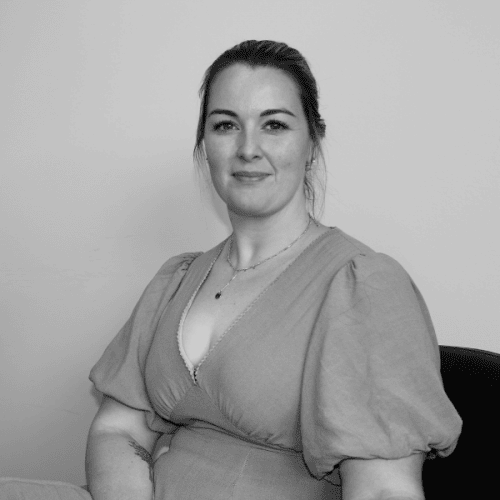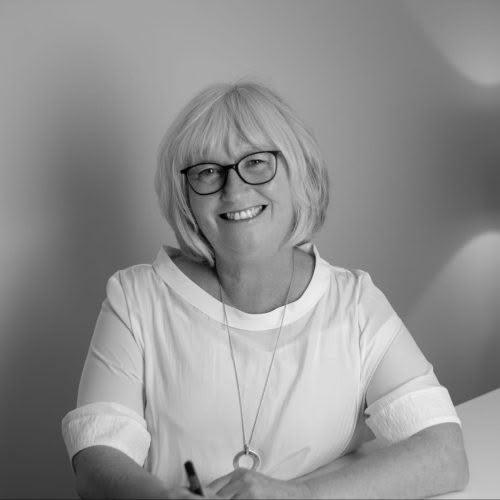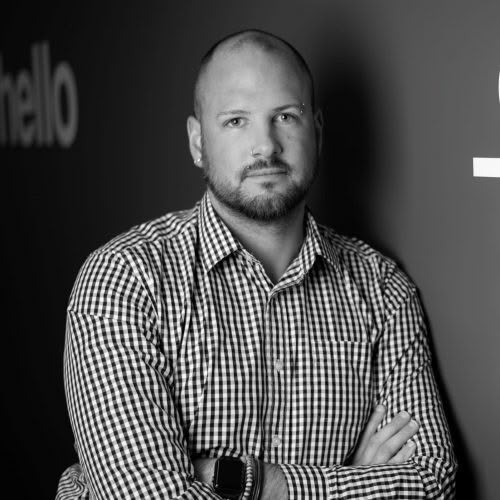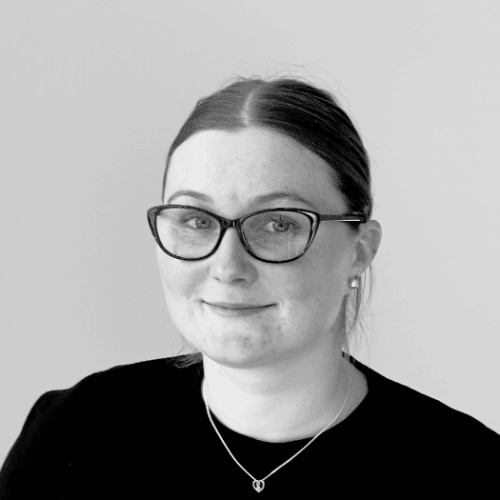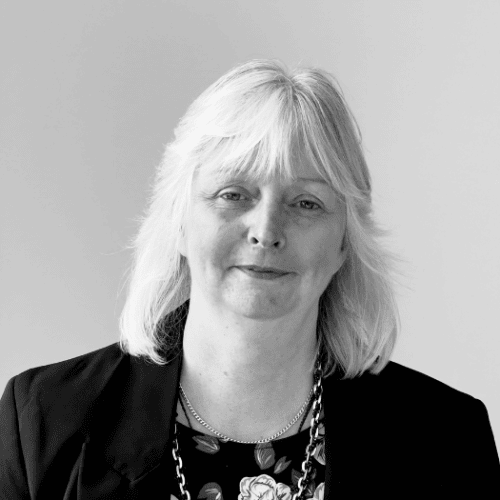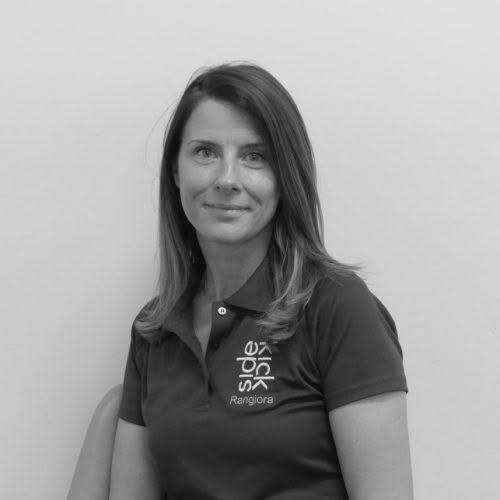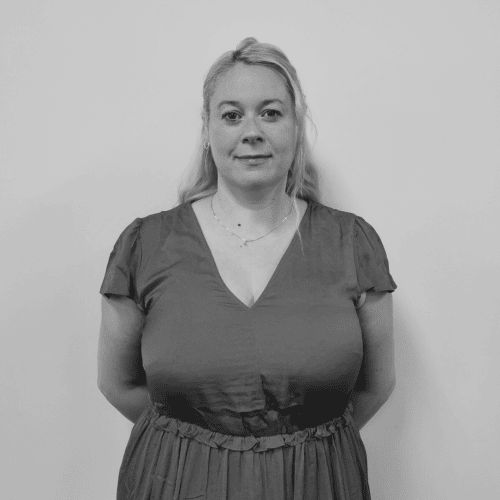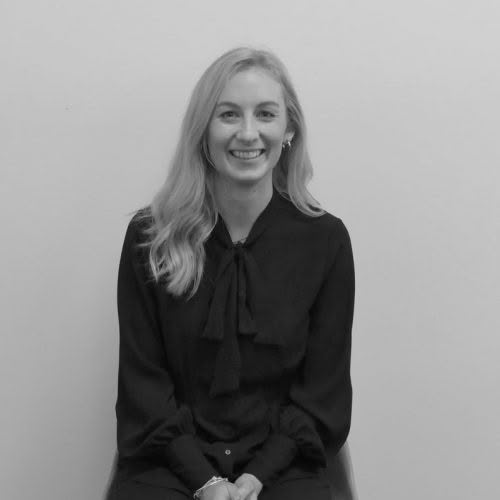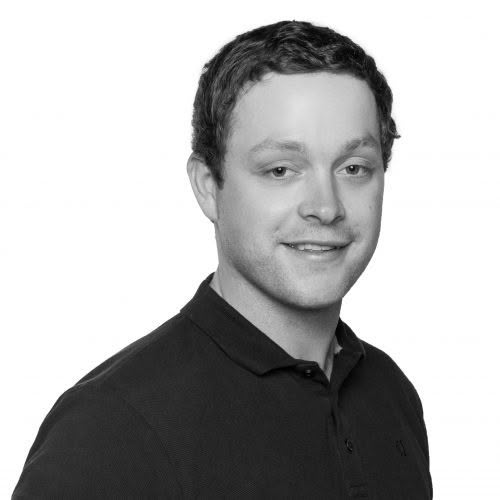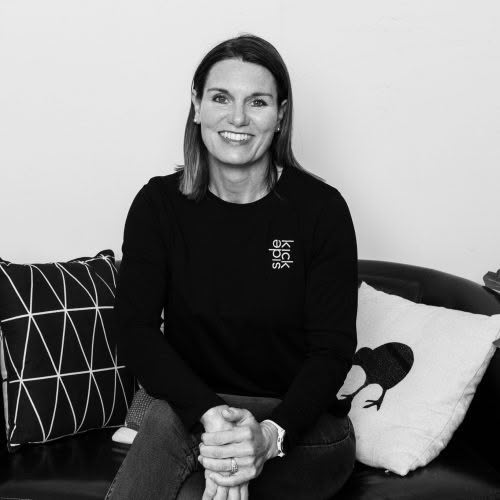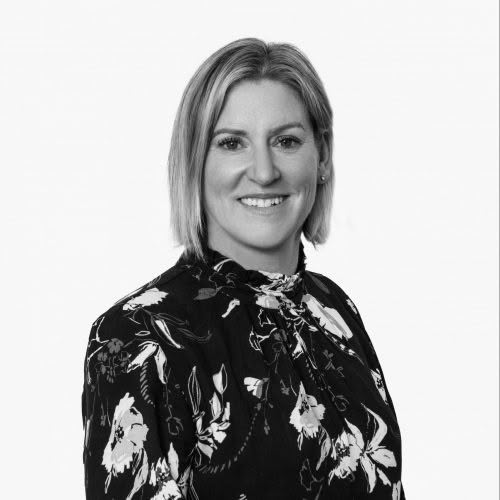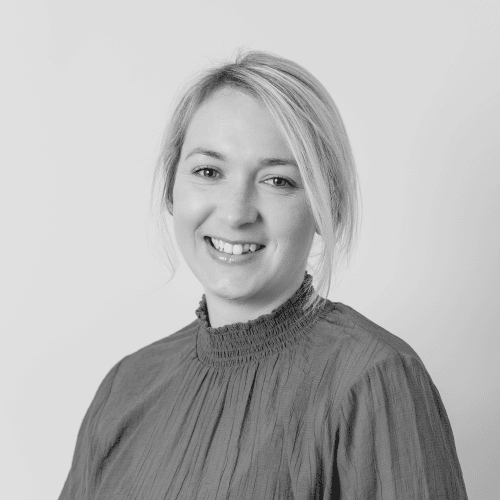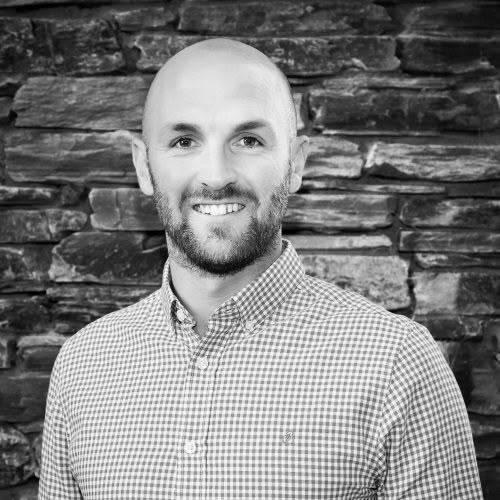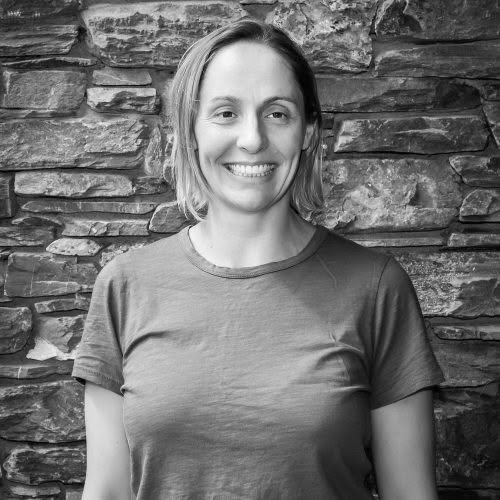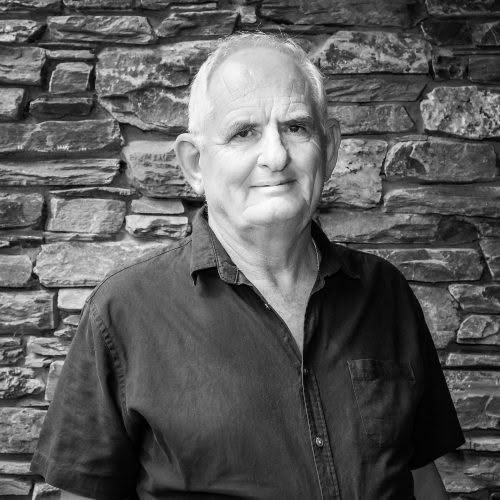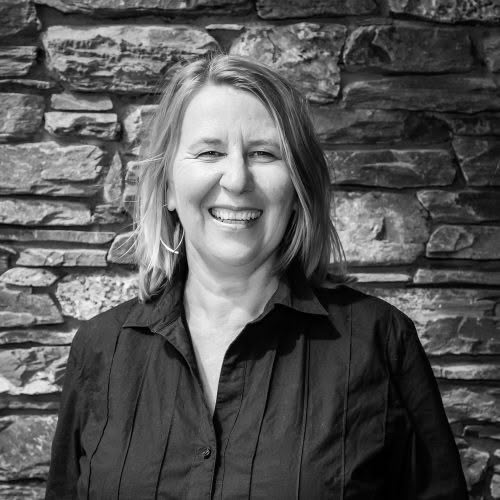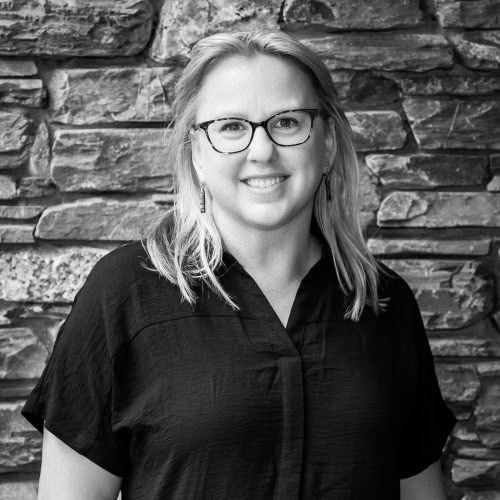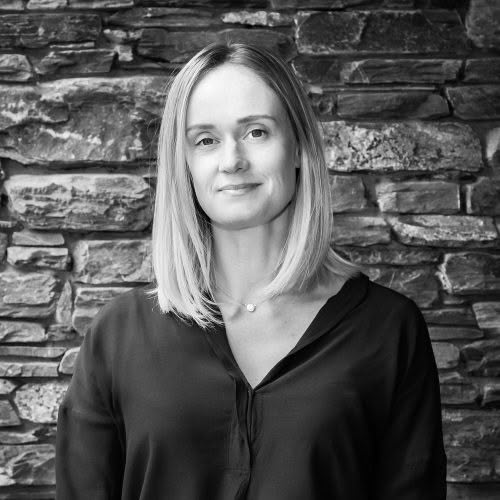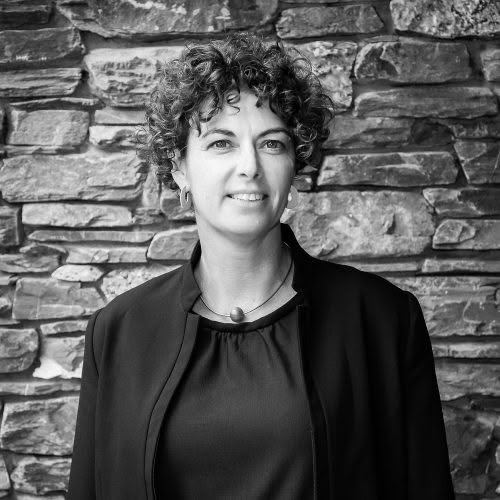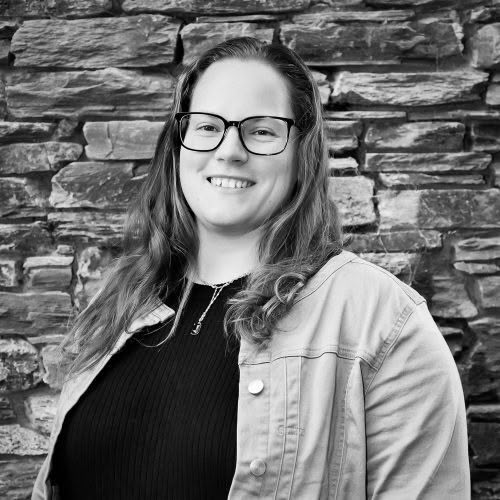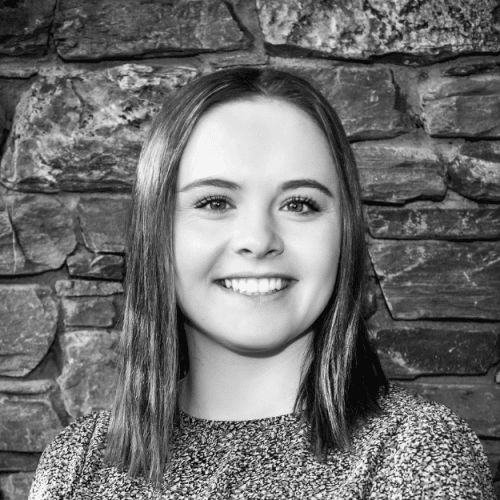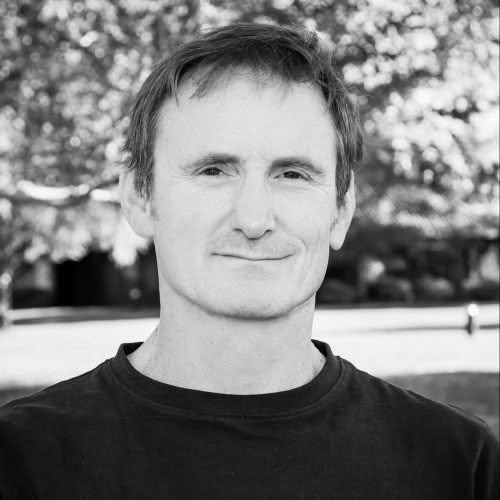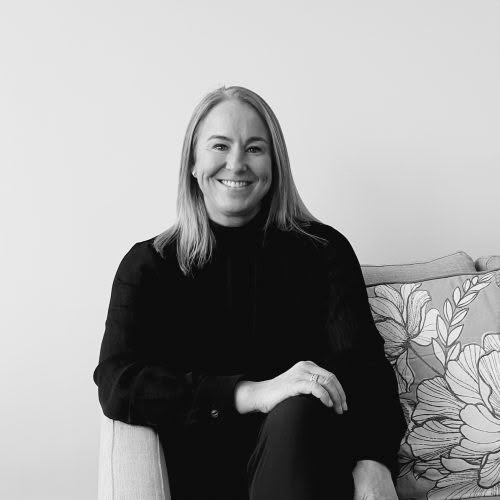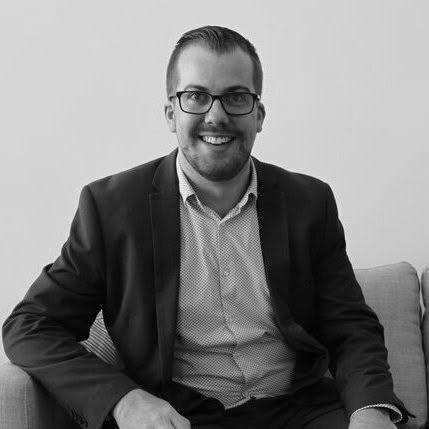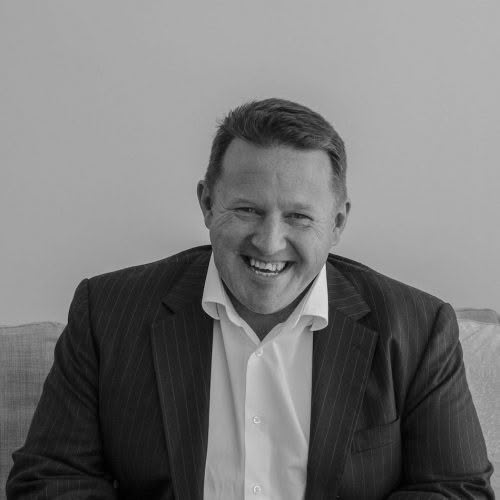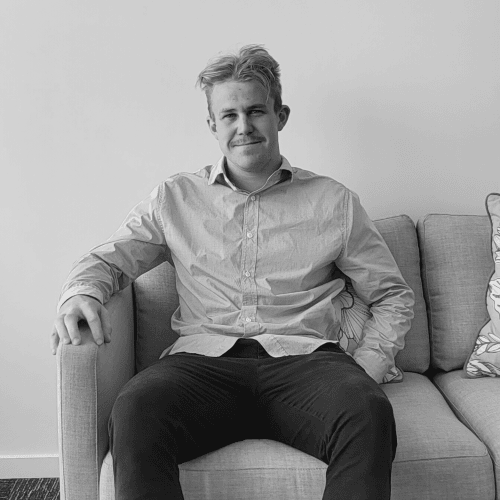 Director
Cameron Robertson
Cameron is a fully qualified Chartered Accountant and has been practicing in the accounting industry since 2010. A born and bred Cantabrian, Cameron studied at the University of Canterbury and now services our local clients for Sidekick Christchurch.
Cameron has worked alongside business owners in a wide range of industries, from investment properties, to trades to professionals. Cameron draws on his vast experience in the SME environment to ensure your business is on the right track.
Cameron is a big sports lover. Apart from being a huge Warriors fan he's also a whiz at playing both rugby and cricket, and likes to dabble in golf, cycling, and rugby league.
Director
Lisa Adamson
Lisa our Director is a fully qualified Chartered Accountant holding a private practice certificate, and has over ten years experience working with businesses in the Medium to Large Business sector.
Lisa studied at the University of Otago to gain a BCom majoring in Accounting and minoring in Tourism. Lisa has worked with the growing Sidekick team for six years before starting Sidekick Commercial in 2019. Through some changes and opportunities, Sidekick Commercial, Sidekick Christchurch and DJCA all combined during Lockdown 2020 to create Sidekick CA. Through Crisis comes opportunity!
Lisa has a wealth of experience working with almost every industry you can think of whilst currently having a big focus with large companies in the HR, hospitality, training and construction space both locally in Christchurch and Nationwide.
A keen traveller, Lisa enjoys spending time planning her next overseas holiday (although that's not happening for a while). Lisa spends her weekends relaxing and dining out with friends and visiting family in Whakatane or some of the other amazing places New Zealand has to offer.
Director
Kirsty Naish
Born and raised in Mid Canterbury, Kirsty completed her studies at Lincoln University before jetting around the world where she worked as a Financial Controller in London, Canada and Samoa. Kirsty is passionate about the Mid Canterbury region and helping her clients define and achieve success. In her spare time Kirsty enjoys traveling, sport and has just started taking her daughter Rosabel hiking … sometimes dragging her partner Tyrone along too.
Qualifications:CA, CPP, B.Com
Director
James Swaney
James is a fully qualified Chartered Accountant and studied at Lincoln University to gain a BCom, majoring in Accounting, Finance and Information Technology.
James spent over four years working in the motor vehicle industry in Timaru, before becoming a Chartered Accountant.
Looking at the big picture, setting goals and helping clients plan to achieve those goals are what James enjoys most about his job.
When James is not in the office he is usually spending time with his family, and sometimes out on the squash court or race track. James is also a big rugby, cricket and motor sport fan.
Director
Richard Wheeler
Richard has over 15 years of Agri Banking experience in Canterbury, South Canterbury and North Otago. He holds a BCom in Agriculture majoring in Rural Valuation and Farm Management, and a Certificate of Public Practice for Chartered Accountancy Firms.
His knowledge of agriculture and business is current and broad. Richard has successfully helped a range of farming systems from large to small, discover and achieve their goals. Hailing from a family sheep and beef station prior to attending Lincoln, his roots are firmly grounded in agriculture. Helping farmers succeed is his passion. With so many challenges facing farming businesses, Richard is uniquely placed to help you optimise your planning and financial needs.
Outside of work, Richard loves doing multi sport, playing squash and mountain biking with his family and friends.
Director
Megan Cameron
Megan, originally from Otaki, is our Managing Director and all-round accounting whizz. She has a Bachelor of Commerce and Administration, majoring in Accounting and Commercial Law, with a post graduate diploma in Professional Accountancy. An NZICA member and mentor, Megan heads our Blenheim-based firm, servicing the Tasman area.
Megan has many years experience in a large accounting firm in Wellington specialising in Business Advisory Services. As a Director in this field, Megan has worked with hundreds of businesses from small business start ups to large national companies and retailers. When she's not helping our Sidekick clients, Megan loves spending time with her husband and three young children.
:BCA, CA, CPP, Dip Prof Accy
Director
Peter Humphrey
Peter Humphrey is a Chartered Accountant who brings a wealth of local knowledge to the Sidekick Wanaka team. He brings a couple of decades of local business advisory and accounting experience under his belt. He also has some pretty cool tricks up his sleeve.
Peter is astute, calm and he is dedicated to helping people. He is focused on building authentic relationships and guiding people through smart decision-making in business. To him, the human element of accounting is the most important. His strength is in developing long-term trust and genuine rapport with his clients. These strong relationships result in him being the 'go-to-guy' for financial problem-solving, navigating challenging times and celebrating the wins. Peter is in for the long haul on his clients' business journeys.
Speaking of long-haul journeys, Peter is enamoured with South America. This passion has taken him to Chile, Peru, Argentina and Uruguay to be immersed in the culture, people, landscape and language. Learning Spanish has deepened his connection to the culture. Speaking the local language has not only heightened the experience of travelling in these countries; completing university papers has provided a way to continue experiencing the culture vicariously from within NZ borders. Peter enjoys furthering his learning and education, and to him, foreign languages provide the perfect complement to his qualifications in commerce.
Community and connection are drivers in Peter's interests outside of work and travel. He is the Treasurer for the Alpine Community Development Trust, the governing body for Community Networks Upper Clutha. Peter is also part of the local Toastmasters organisation and the Upper Clutha Tramping Club. He is always giving back, and enjoys spending time with different people in different places.
Peter knows how to unpack the numbers, talk sense and help people and organisations in our community. As we like to say at Sidekick, 'We speak your language'. So we are very excited to have Peter in our team because he not only speaks your language when it comes to accounting; he also speaks English, French and Spanish. ¡Olé!
Director
Ben Wright
Ben is your go-to guy in the Selwyn District for all of your small business accounting requirements (he can also handle the bigger stuff too, we're just being modest).
Ben works hard to help his clients grow by getting to know them and helping them define and then achieve their goals.
Ben is a fully qualified Chartered Accountant having gained a Bachelor of Laws and Bachelor of Commerce, majoring in Accounting from the University of Canterbury. Since graduating, Ben has gained experience with large public firms in both New Zealand and the UK before joining the Sidekick team in 2019.
Most weekends you will find Ben enjoying the outdoors with family and friends. He loves jumping on his mountain bike or going for a run to take advantage of the great environment that Selwyn has to offer
Director
Lisa Lines
Lisa looks after our many and varied Queenstown clients which include tradies, travel agencies, rental agencies, doctors, not-for-profits, and many others.
Lisa has a strong background in accounting with qualifications from Otago University and extensive experience with various Chartered Accounting firms, plus a long stint at Spark in Wellington. But Lisa's not just about numbers, her main strength is supporting clients as a business advisor with forward planning and budgeting.
Lisa's farming background has stood her in good stead, and our clients appreciate her genuine, friendly, helpful and down to earth attitude.
Director
Jason Stapley
A Chartered Accountant since 2009, Jason has experience in a Big 4 accounting firm, a large Australian privately held property group, and before joining Sidekick in 2018 was the Financial Controller for Mike Greer Homes.
Alongside his experience in the property sector, Jason enjoys helping clients achieve success in the construction industry and meeting people who have an entrepreneurial mindset.
Jason enjoys spending time with his young family on his lifestyle property in Mandeville, playing social football, and watching most sports, especially cricket on the telly!
Adviser
Ric Thorpe
Ric Thorpe is one of the owners of Sidekick Chartered Accountancy group. Ric is one of the leads in the 20 strong Christchurch team as well as assisting the Sidekick group across the South Island, which now has offices in 8 locations and over 60 team members (with an additional 17+ overseas). Ric has been instrumental in fostering the incredible family-like team culture at Sidekick and helping grow the businesses by spreading the word of Fixed-Fee, Modern Accountancy across the country. Ric has also held roles in governance and strategy for not-for-profit organisations, membership organisations such as the Christchurch Business Club, as well as within the Sidekick Group.
Traditionally Ric has been at the front end of Sidekick as the sales expert, building referral networks and solution partners across many industries. Since 2020 Ric has been predominantly Christchurch based (which can largely be attributed to the Covid-19 situation). Now Ric's role is a mix between sales and consulting to small and medium businesses. Working with clients mostly to help them grow! His expertise lie in sales, establishing a strategy, pitching and most importantly, closing!
More time in Christchurch has provided a great opportunity to focus on internal projects, including team development and the SidekickTV channel, where Ric interviews local business people about a variety of hot topics in economic discourse.
A key thing for Ric is culture. If you have the right people and they all have a common purpose along with respect and love for one another, your business should thrive!
Client Manager
Stu Wilson
Stu Wilson brings a wealth of experience to the Sidekick Wanaka team.  Beginning his career auditing in London, Stu then went on to work in the UK and later New Zealand as a Financial Controller.  Moving to Wanaka 15 years ago, Stu also made the move from working for large corporates to supporting the accountancy needs of small businesses, combining his experience with his passion to support local small businesses accountancy needs, so that they can focus on what they do best.
When he is not working Stu enjoys everything getting out on his bikes, mountain biking and sometimes some road cycling. Now that his boys have left the family home, he is looking forward to spending some time travelling.
Group Operations Manager
Julie Copland
Whilst also being a Chartered Accountant, Julie has a passion for projects and improving business processes. Julie works across the Sidekick Group to find better and smarter ways to work.
After attending Lincoln University, Julie was in the New Zealand Airforce where she was a Logistics Officer, organising the deployment of both staff and equipment within New Zealand and around the world. She then moved home to Canterbury to pursue Accounting and has since had roles in a Chartered Accounting firm in Ashburton, as a Management Accountant for Ravensdown, and then more lately Midlands Apiaries.
Outside of work Julie loves playing squash and netball, travelling, and spending time with her husband Dan and son Thomas.
Accountant
Katie Ashton
Katie, one of our friendly accountants here at Sidekick Commercial has a Bachelor of Applied Management Accounting from Ara and is embarking on her Chartered Accounting qualification this year.
Before joining Sidekick in 2018, Katie worked in Corporate Accounting in Melbourne for five years, before moving back to Christchurch to be closer to family.
Katie enjoys working closely with the Sidekick Commercial clients, and especially enjoys the satisfaction of watching them grow and develop to reach their business goals.
Outside of work Katie enjoys being active with boxing and mountain biking, traveling, going to concerts, and hanging out with friends.
Accountant
Jenna Anderson
Jenna is a fully qualified Chartered Accountant, graduating from Otago University with a BCom followed by a Diploma in Accounting from Lincoln University. Jenna is one of our valued senior accountants in Christchurch and has been with the djca and now Sidekick team since 2014.
Jenna's role involves working with a variety of SME businesses in Christchurch, with a focus on developing close working relationships with many of these clients.
When she's not in the office, Jenna enjoys snowboarding, mountain biking and visiting family in Wanaka.
Working with Jenna, you'll enjoy her cool, casual style combined with her attention to detail and getting things right!
Accountant
Megan Power
Megan studied at the University of Canterbury, gaining both a bachelor of laws and a bachelor of arts degrees. She's also a Chartered Accountant and has spent 20 years working in both commercial and CA sectors. She brings a wealth of experience to her new role at Sidekick!
Outside of work, Megan loves going biking and skiing and spending time with her family. She also loves travelling to new places, and hopes to be able to get out there and do it again sometime soon!
Accountant
Ayumi Ogata
Ayumi graduated with a Commerce Degree from Fukuoka University in Japan in 2005, has a Graduate Diploma in Accounting from ARA and is currently studying towards becoming a Chartered Accountant. Ayumi is one of our valued Accountants and has been with Sidekick since 2012.
Ayumi has first hand experience in running her own small business and draws on this knowledge to help our clients. You'll find Ayumi and her Yum Yum Gyoza team at the Riccarton Farmers market or catering for functions with her delicious handmade Japanese Dumplings.
Ayumi is a big fan of the outdoors, especially fishing, camping and snowboarding. Ayumi also competes in Roller Derby and absolutely loves it!
Accountant
Emily Roach
Emily, one of our whizz-kid accountants, joined the Sidekick team in February 2017 and boy are we glad to have her on board! Emily has been working in the accounting industry for many years, starting her career in administration at an accounting firm, and loved the work so much she worked her way up to being an accountant.
From working as an accountant at accounting firms, in the tech industry, and for a charity, Emily brings a great depth of knowledge and experience to the team. Emily has travelled through Europe, lived and worked in the UK, and is always planning the next trip, her most recent being South East Asia!
Accountant
Whitney Hepburn
Whitney graduated from the University of Canterbury in 2018 with a Bachelor of Commerce majoring in Accounting and Taxation, and started her career with Sidekick in 2019. She's also starting her Chartered Accounting qualification this year.
As well as all her accountancy skills, she's also a local Football star! She's represented New Zealand in age group levels, and currently plays for the Canterbury Women's team who've won 6 national championship titles. As both a talented Sportswoman and Accountant, she's a great asset for the Sidekick team!
Accountant
Ben Bailey
Ben joined the Sidekick team in late 2020. He studied at the University of Canterbury and graduated in 2014 with a Bachelor of Commerce majoring in Accounting.
After gaining Accounting experience in Canterbury, Ben spent the last 2 years over in Germany playing Rugby in the 1st Bundesliga. He returned late last year and started up here at Sidekick. In his free time, Ben enjoys getting out for a run, meeting new people, and obviously a game of Rugby!
Ben brings a wide range of knowledge and skills from his time working and travelling, and has settled in really well here at Sidekick.
Accountant
Ryan Wallace
Ryan joined Sidekick in February, 2021. He has a Bachelor of Commerce majoring in Financial management from Varsity college in South Africa, and did the second half of his degree via correspondence while he was here in New Zealand (graduating in 2019).
Ryan is also a top notch Cricketer and has spent the last 7 years playing cricket around the globe. He spent time in England and South Africa, before moving to New Zealand 4 years ago and he's been here ever since! He's also a high level Hockey player, and was in the South African U21 World Cup Hockey Squad and also plays for the Canterbury Cavaliers men's hockey team. In his free time he loves to hit the links, go out for an early morning surf or have a BBQ with his mates.
Ryan's a real all-rounder, and a great addition to our Sidekick team!
Accountant
Chelsea Buckeridge
Chelsea started her accounting career in her home town of Whanganui, where she worked at a local firm while completing her Bachelor of Business, majoring in accountancy.
She moved down to Christchurch when she has begun her career at Sidekick, with the opportunity to "work with a firm that continues to evolve from conventional accounting practices" exciting her.
In her free time, Chelsea loves keeping active, going to the beach over the summer months, attending gigs and festivals, and she's always excited to head back home to Whanganui to visit her whānau.
Accountant
Josh Oquendo
Meet Josh Oquendo, one of the talented members of the Sidekick Chartered Accountants team. With over a year of experience in the audit department at Nexia, Josh has brought his skills and expertise to our firm to help our clients achieve their financial goals.
Josh is an ambitious individual who always goes the extra mile to ensure that his clients receive the best possible service. He is passionate about providing accurate financial advice and helping his clients make informed decisions about their financial future. Josh is currently working towards obtaining his Chartered Accountancy Qualifications, and he is making great progress towards achieving his goal.
When he's not working, Josh has a number of interests that keep him busy. He is an avid DJ and enjoys spending time creating music and playing at local events. Josh also enjoys going to the gym and keeping fit. He believes that staying active is an important part of maintaining a healthy work-life balance.
Josh's ability to work quickly and efficiently is one of his key strengths, and it is a valuable asset to our team. He is always looking for ways to improve his skills and knowledge, and he is committed to providing the best possible service to our clients.
At Sidekick Chartered Accountants, we are proud to have Josh as part of our team. His dedication and commitment to our clients are second to none, and we know that he will continue to excel in his role as he works towards achieving his goals. If you are looking for expert financial advice and support, get in touch with Sidekick Chartered Accountants today and let us help you achieve your financial goals.
Junior Accountant
Ihi McIntyre
Ihi joined the Sidekick team in early 2020. She is currently studying towards a Bachelor of Commerce at the University of Canterbury.
Ihi is the newest member of our accounting team after being our receptionist for over a year.
She is originally from Blenheim but moved to Christchurch straight out of school.
In her spare time you will find her at a Crossfit gym, out shopping, studying or hanging out with friends.
Office Manager
Charlotte Roberts
Charlotte, our Office Manager, plays a vital role in ensuring the smooth running of the Christchurch office. As well as managing our internal office processes and administration, Charlotte also completes bookkeeping and payroll for a variety of clients.
Charlotte holds a degree in Travel and Tourism and has many years of front line experience. However we're convinced her fantastic skills in multi-tasking and organising chaos must come from being a Mum to her beautiful children Riley and Tawera.
When she's not hanging out with the Sidekick team, Charlotte enjoys relaxing with family and friends.
Administrator
Vanessa Burt
If somebody asks 'who is the best person to do this tricky job?" our answer is likely to be Vanessa.
Vanessa manages Sidekick Bookkeeping and completes clients' various administrative duties, advises them on their tax obligations, acts as our one stop Xero help-desk and even completes the odd tax return.
Vanessa is also a qualified Gym instructor and has competed in Body Building competitions, so when she's not at the gym teaching group fitness you will find her at home with her children Tyler, Manaia and Kobe.
Administration Assistant
Ashleigh Falgar
Ashleigh, our Administration Assistant, is a key member of our team. Helping out with many aspects of administration, Ashleigh also completes bookkeeping for a variety of clients, manages the NZ Companies Office administration and provides Xero training for our Christchurch office.
Originally from Nelson, Ashleigh moved to Christchurch in 2010 and has since spent a gap year in Australia and gained some valuable experience in administration.
During the weekends Ashleigh likes to spend her time exploring local spots around Canterbury or up at the ski field on her snowboard.
Receptionist
Shaunagh Poutoa
Shaunagh is our friendly receptionist who'll be greeting you when you come to visit us in the office or call us on the phone. Helping out with many aspects of administration, Shaunagh ensures all clients and staff are well taken care of.
Office Dog
Jimmy
Jimmy is our newest intern. He is a little Jack Russell and Fox Terrier cross, and he comes into the office most days of the week with Ayumi. He is very young and a little shy. Whilst he is still learning how to be a good office dog and greet clients, he has already got the entertaining and uplifting of his workmates sorted.
Outside of his work hours you will find him running and foraging in the red zone, hanging out with his doggy friends, and getting lots of good cuddles from his doting parents. We love having him in the office, and he never fails to brighten up our days.
International Tax Advisor
Paul Park
Paul is our international tax specialist who offers a unique combination of tax, legal, finance, and capital markets skills. Paul's skills are centred around his New Zealand, UK, and international tax knowledge acquired during his 12-year career with Ernst & Young in Wellington, Sydney, London, and Christchurch.
In addition to this, he also has extensive experience in finance and treasury, derivatives and structured transactions. Since returning to New Zealand, Paul has worked with an increasing number of high net-worth individuals and private businesses, and developed significant expertise in the hedge funds sector. Paul's range of skills and his years of experience in working with some of the world's leading companies and financial institutions means that he is well placed to deal with the demands and planning issues of a privately owned business or family investment office.
Operations Manager
Maggie Harvey
Maggie, a Senior Chartered Accountant on our team, has a wide variety of business accounting knowledge and skillsets that has been acquired from working in accounting practices over the past ten years.
Maggie began her accounting career as an Office Junior in a firm in Christchurch, while studying full-time at the University of Canterbury towards her Bachelor of Commerce, Majoring in Taxation. Maggie is putting all her knowledge and experience to great use here at Sidekick Timaru, and enjoys helping clients in all aspects of accounting and business development.
When Maggie is not working in the Sidekick office or out and about visiting clients, she enjoys running around the beautiful streets of Timaru, running after her gorgeous toddler, and cooking delicious meals. Originally from Ikawai (just out of Waimate), Maggie moved to Timaru from Christchurch in November 2017 and we're so pleased she did!
Senior Client Manager
Jess Hampton
Jess has a varied accounting background, having worked in both accounting practices and commercial environments, in NZ and overseas.
Jess graduated from Otago University with an LLB and BCom, and then embarked on her accounting career in Wellington. After gaining her Chartered Accountancy, Jess worked in both Dublin and London, while enjoying life on the other side of the world. She eventually returned to her home province and loves working as part of the Sidekick Timaru team to help local businesses achieve their goals.
Outside of work, Jess loves spending time with her family, watching her three boys playing sport and heading to the beach in beautiful Kakanui.
Senior Accountant
Olivia Rawson
Olivia was born and raised in Christchurch, then moved to Timaru in 2006 where her accounting career started. While working she studied at the local Ara Institute towards a Diploma in Business Accounting and is now a qualified Accounting Technician.
She enjoys working with clients and helping them get an understanding of their accounts and is looking forward to getting to know the range of clients here at Sidekick Timaru.
Outside of work she likes to spend time with her husband, twin boys and their ever expanding zoo, she is also an avid gamer and film buff.
Accountant
Tom Taiaroa
Tom started his accounting career with us in late 2020 after completing his BCom, majoring in Finance at Otago University.
Tom is now starting the journey to becoming a fully qualified Chartered Accountant. In the office, Tom is continuing to gain experience in accounting for a range of businesses, and enjoys the variety of work that Sidekick Timaru offers.
In his own time, Tom enjoys spending time on the bowling green to relax.
Bookkeeping and Payroll Specialist
Lea Gibson
Lea is our amazing Client Services Manager, taking charge of all aspects of our workflow and client relationships. She has the answer to all your Xero, bookkeeping and administration queries – and if she doesn't, she will put you onto the right person.
Lea has an abundance of experience working in accounts-based roles in both New Zealand and London, as well as in accountancy practices. With a Bachelor of Tourism Management from Lincoln, Lea brings many skills to the Sidekick Timaru office, which continues to be of great benefit to our clients.
A local from a family farm south of Timaru, Lea enjoys spending her spare time gardening, walking her dog and spending time with her two children.
Administrator
Melissa Williams
Mel looks after anything from client queries to bookkeeping and payroll, and assists the Sidekick Timaru accounting team with a variety of work. With a background of working in the customer service industry, her top priority is maintaining great client and workplace relationships.
When Mel isn't working, she loves to spend time with her beautiful baby girl, her family on the farm at Tarras or the Ohau bach, and catching up with friends.
Accountant
Louise Hansen
Louise has recently moved from the Far North to Timaru with her whanau. While new to Timaru and an accounting practice, Louise has a varied accounting background in commercial environments. From an international Fashion brand, a large-scale Timber mill to a Māori Trust working on governance. Louise graduated from Auckland University with a BFA and over the years developed her knowledge and experience in accounting. Recently completing the NZ Diploma in Business Accounting. Louise is looking forward to getting to know Sidekick Timaru's clients and assisting them with their accounts.
Outside of work you can either find Louise working on a sculpture in her studio or with her whanau getting out into the great outdoors. She is really looking forward to exploring the South Island.
Accountant
Michelle Harper
Michelle is one of our newest Accountants, currently studying towards her BAcc through Massey University.
When Michelle is not working or studying she enjoys spending her time with her two boys, watching them play sport, playing netball and catching up with friends.
Accountant
Zakiaya Gray
Zakiaya found her passion for accounting during her school year. Now with 3 years' experience in the accounting industry, she's continuing to grow her knowledge of many different accounting processes. She enjoys helping her clients succeed in their businesses and watching them grow.
Outside of work, she enjoys spending time with her family and friends. She also enjoys playing golf with her partner and being in the outdoors.
Personal Assistant
Letitia Pottle
Letitia (known as Teish) is our Personal Assistant to the directors here at Sidekick.
She brings a wealth of administration experience, working in local government for the past 11 years. She is not afraid of a challenge and knows when something needs her personal touch.
In her downtime, Teish enjoys netball, anything involving crafts and spending time with her daughter.
Client Services Manager
Helen Pauley
Helen is a Marlburian who has travelled the world and landed back here. Having a varied work life from managing a regional office for a multi-national advertising firm, owning a hospitality business to practice management of a medical practice, Helen brings a bucket load of skills. Communication is her flag ship skill and she enjoys problem solving. Resourceful and fun, pretty much sums her up.
She is married to Gary, who is a Business Advisor and in their spare time they love to travel to family & friends, experience the great outdoors and discovering new recipes and flavours, accompanied by a glass of fine wine.
:NZCC, NZIM Cert in Supervision
Accounting Services Manager
Craig Rohloff
Craig is our Accounts Manager at Sidekick Tasman/Marlborough since 2020, known for his unwavering dedication to financial excellence. He combines technical expertise with interpersonal skills to streamline financial processes, fostering client relationships and ensuring compliance with industry standards.
Outside of work, Craig serves as the treasurer of the Life Education Trust Marlborough, actively contributing to his community's educational initiatives. In his spare time, he showcases his artistic talents as a professional photographer, capturing cherished moments for clients across various locations.
Accountant
Steph Wilson
Steph joined the Sidekick Tasman team in 2022 and graduated from Massey University in 2023 with a Bachelor of Business majoring in Accounting.
Steph is a Blenheim local, having lived here all her life. Outside of work, Steph enjoys getting outdoors and spending time with her family and friends.
Client Services Administrator
Joss May
Joss moved to Marlborough six years ago and has working in the accounting world for the past 11 years. Joss is our Admin superstar and completes a variety of tasks for our accounting team. Joss is passionate about ensuring we meet your needs and loves helping clients.
Joss is married to Steve, who works in the development team for Delegat and in their spare time you will find them out and about enjoying what Marlborough has to offer or travelling to Wellington to visit their son.
Client Services Manager
Jayne
Jayne joined the Sidekick Rangiora in November 2019 as the Client Service Manager. Originally from the UK, she used to run her own successful delivery company, which has given her a great basis to understand, guide and provide the necessary assistance to help build successful businesses for our clients.
Jayne also brings a wealth of administration qualities that she's gained from working in the Medical, Recruitment and Healthcare sectors and she has a real passion for providing assistance to others.
Jayne lives local to the office with her husband and daughter and most importantly the office dog Marley. She loves going to the movies, shopping and travelling around the amazing sites that New Zealand has to offer.
Senior Accountant
Lauren Sawtell 
A Chartered Accountant since 2014, Lauren has experience in large and medium sized accounting firms, and was Financial Controller for a Body Corporate Management firm before joining Sidekick.
Lauren enjoys spending time with her daughter and her family, going for walks and enjoying nature. She has a passion for all things Japan, especially cooking, and she enjoys travelling there where she can.
Lauren enjoys working with local businesses and helping them grow.
Accountant
Katie Moratti
Katie joined the Sidekick team after completing her Bachelor of Commerce at University of Canterbury in 2021, with a Major in Accounting and a Minor in Human Resources.
Katie's prior business experience includes working in Administration, Customer Service and Supply Chain Management so she has a good understanding of day-to-day business activities.
Katie is a local having lived in Rangiora for most of her life. She enjoys getting involved in her local community and coaching her son's rugby team. Katie also holds a position on the Board of the Saracens Rugby Football Club.
Katie looks forward to working with local businesses and helping them on their journey to success.
Accountant
Jordan Bird
Jordan is a local lad and has been based in Mid Canterbury his whole life. After finishing high school at Mount Hutt College in Methven he gained a B.Com Majoring in Accounting from Otago University. Jordan has worked as an accountant in Ashburton for three and a half years and is enthusiastic about Sidekick's innovative technology based approach to accounting.
When he's not helping our Sidekick clients, Jordan enjoys socialising with friends, playing golf, cricket and going to the gym.
Client Services Manager
Melissa Ross
Mel is our Client Services Manager, taking on all aspects of our workflow, payroll & client relationships. She is your first point of call for your accounting queries as well as being a welcoming face to our Sidekick Ashburton Office.

Mel brings with her many years of administration, secretarial and bookkeeping experience gained in various roles in New Zealand and London. With a passion for learning all things new and challenging, her enthusiasm and friendly demeanor will be of great benefit to our clients.

When Mel is away from the office you'll find her ferrying her 4 kids to their various activities, tending to her husband's accounts or in her dress rental shop. Mel loves her fitness and enjoys F45 & taking on the odd challenging mountain bike race!
Accountant
Sarah Robertson
Sarah was born and raised in the North Island. After completing a Bachelor of Physical Education at Otago University she went travelling to the UK. Over there she met her husband Gregor and they returned back to NZ and settled in Methven in 2009.
It has been since returning to NZ that Sarah has discovered how much she enjoys working in accounts and she is excited about the opportunities offered at Sidekick for further study in this area to broaden her knowledge and experience.
Sarah, an accountant, is on hand to help all our Ashburton office.When she isn't at work she will be in Methven spending time with her family, exercising and gardening.
Accountant
Kellie Winter
Kellie has a background in agribusiness banking, operations management and management accounting. Kellie studied at Lincoln University and went on to become a Chartered Accountant with a local firm in Ashburton.
Sidekick attracted Kellie as she was eager to return to public practice accounting with the exciting opportunities to of meeting clients – both new and existing!
Client Manager
Peter Millar
Peter Millar is a Chartered Accountant, who joined the Sidekick Wānaka team following a period in the UK. The time abroad saw him work for a number of high growth companies focusing on management reporting, financial control and cash flow. With these skills Peter is well equipped to help your business kick on and achieve its full potential.
The opportunity to live and work in Wānaka is something that Peter feels immensely privileged to be able to do. It is his vision to share this passion with his clients.
Client Manager, B Com, CA
Anna Jopp
Anna brings worldly Corporate Accounting experience to the team. She worked a stint in the UK and also has gained Chartered Accounting experience a little bit closer to home in her most recent role in Dunedin.
Anna has migrated to Wanaka to join the Sidekick Wanaka team and also to enjoy the lifestyle the town offers. She is fond of Central Otago as a chunk of her childhood was spent growing up on a farm outside of Alexandra. She is looking forward to enjoying running, biking and skiing here and becoming part of the Wanaka community.
Anna says the best part about being a Chartered Accountant is talking to clients from different backgrounds and learning about a variety of businesses and industries.
Anna's specialty areas include: Medical & Health Clients and Bars & Cafes
Client Manager, BCom,
Chris Waugh
Chris joined Sidekick Wanaka as a senior Chartered Accountant. Chris will be a familiar face to many Wanaka folks. He has been a professional in our town for 17 years; we call him a local!
Chris brings an enormous amount of accounting experience to the team. Accounting has always been his work; he started his career working in private companies then went on to complete his CA degree began working in public practice and never looked back. His wealth of knowledge across many industries and businesses, large and small, is a true asset to our growing team.
Chris is embedded in the Wanaka community through his work with a Charitable Trust, Rotary and the Wanaka Golf Club. He generously donated his time as a Trustee for the Elsie and Ray Armstrong Trust, a wonderful little trust that supports individuals and projects in our town. The Wanaka Golf Club has the largest membership in the South Island and Chris has been Club Captain, in charge of organising tournaments, Club Champs and competitions; a mighty role that sees his name permanently etched in the Club's history books. Chris jokes it is a sure-fire way to get your name on the wall of the Club Honours Board
Chris lives with his wife here in Wanaka and has a daughter who also works in Wanaka. We are pleased to have Chris on the team; he understands our town, he knows the people, and is a core part of our community.
Office Manager
Andrea Bono
Andrea comes with a strong administration background with over 25 years' experience ranging from Receptionist, Personal Assistant and Office Manager. She is qualified as a Microsoft Office Specialist and has also worked as a child-care worker for some years gaining important people skills that come in handy within a Personal Assistant role.
She has enjoyed living in beautiful Wanaka for over 15 years – a true South Islander having grown up in South Canterbury. When she's not at work, Andrea enjoys all things food-related including cooking for friends. With family ties in Italy, she enjoys travelling to Europe or reliving the Italian experience by cooking Italian food.
With a friendly, happy disposition, she is the first contact when dealing with Findlay Sidekick.
Client Manager
Erika Kuzma
Erika moved from Australia to Wanaka in 2014, and has not looked back. She is a qualified Accounting Technician and specialises in small businesses and GST returns.
Although Erika spent most of her spare time in a boxing gym in Australia, she has hung up her boxing gloves and swapped them for a snowboard, learning how to snowboard for the first time after moving to Wanaka. Since catching the snow-bug, Erika has enjoyed trips to Japan and Canada with her husband, and tries her best to keep up with him on the ski slopes.
As a mother, Erika relishes time with family and is enjoying the great work-life balance Wanaka provides.
Client Manager
Kirsty Tapper
Kirsty is a qualified Accounting Technician and is currently studying to become a Chartered Accountant. She specialises in small businesses and GST returns
She relocated to Wanaka to enjoy a more relaxed lifestyle and escape Auckland traffic! Kirsty loves the outdoors and living near the mountains where she can snowboard on the weekends in the winter and relax by the lake in the summer.
Prior to moving to Wanaka, Kirsty has spent time living the French Alps as well as working on superyachts.
Kirsty also has a strong administration background, but perhaps what stands out the most about Kirsty, and a common thread amongst all of this, is her strength in building relationships. Which is exactly why she is a great fit in the Sidekick team.
Client Services Assistant
Keighley Redshaw
Keighley is a well-known local that is the friendly face you'll be greeted by at reception when you come to our office. Keighley is our admin superstar and assists our admin team and the Sidekick Wanaka accounting team with a variety of work. With a background of working in the hospitality industry, her top priority is maintaining great client and workplace relationships.

When Keighley isn't working, she loves to spend time with her beautiful daughter,
head up the hill skiing or just chill enjoying the Wanaka lifestyle,
Client Relationship Manager
Sarah Veasey
Sarah is the Client Relationship Manager in the Wanaka office!
She grew up right here in Wanaka from age 10 – and has been here 18 years! She now lives here with her two kids, Jacob and Alandria.
Sarah loves to play sport, mainly play netball and futsal. She's also a bit of a gym and CrossFit bunny – and she's off to the Gold Coast in October to compete in the Spartan race.
Previously, Sarah worked for Kiwibank in Wanaka, for 4 ½ years and even before that she worked as a barista with Keighley from Sidekick Wanaka office!
We're stoked to have Sarah as part of the team!
Junior Accountant
Monique Gilbert 
Monique was born and raised in South Canterbury and started her Accounting career in one of Timaru's major practices. She has relocated to Wanaka to join her partner at the beautiful Mt Aspiring Station and is loving the lifestyle. One of the main things that attracted Monique onto the Accounting path is her passion to help people. She is so passionate about accounting that she is completing an accounting degree through the Open Polytechnic while working 4 days a week in our Wanaka office. Monique is bright, bubbly and a perfect addition to our team.
Specialist Consultant Accountant, B Com, CA
Scott Findlay
Scott graduated from Otago University in 1992 and after working in corporate accounting, joined the practice in 2004.
Scott is a highly skilled advisor who can assist you with business planning, profit improvement and human resources. He has a wealth of experience in the corporate accounting and business management field. Scott is admired for his sincere approach to helping clients understand their business. Scott is easy to talk to and passionate about streamlining his customers systems, driving profit and helping his clients to reach their goals.
He genuinely cares for the people and businesses that he works with. Scott is a father and husband with a sporty family. He has a devilish sense of humour and is an advocate of political incorrectness. He attacks sport and business with determination and a touch of good-natured competitiveness. Scott is an ultra-friendly down to earth Southland man.
Scott's specialty areas include: Business Planning and Valuations
Legal Specialist
Kirsten Maclean
Kirsten specialises in dispute resolution, relationship property, HR, and employment law.
A litigator with over 20 years experience in all forms of dispute resolution both here and in England, Kirsten is also a qualified and admitted solicitor on the UK Solicitors' roll. Kirsten has appeared at all levels of courts in the civil and employment jurisdiction, including the Court of Appeal in New Zealand and junioring in the House of Lords in the UK.
Her significant expertise enables her to provide a range of advice and guidance relating to everything from all aspects of health and safety, to assisting in the prevention and resolution of employment-related issues for both employers and employees, relationship property matters and complex commercial, civil and trust litigation and disputes.
With an outstanding track record for resolving complex litigation while previously working as a partner of a medium sized Canterbury firm and the head of an employment and dispute resolution team, she ensures her client's business is future-proofed.
Software Specialist
Josh Wilson
Josh is a software specialist and Chartered Accountant with 14 years industry experience, and is spearheading the move to cloud-based accounting through Sidekick Cloud, launched in 2019.
As traditional, time-consuming methods of book-keeping are being challenged in the market place – especially in the highly mobile post COVID-19 economy – Josh's passion is in the potential of real-time cloud technology and its ability to enhance business efficiency and profitability. He designs holistic business systems for his clients and has a special focus on the add-on software market.
Josh has a talent for assessing clients' needs and ensuring he provides each business with the capability to manage their own finances through thorough training and ongoing support. He believes that this is the key to the sustainability of any new system and enjoys witnessing clients start to manage their own accounts with confidence. He is constantly learning and expanding his own knowledge in the world of add-on products for Xero users – such as WorkflowMax, Hubdoc and Unleashed – so that he can continue to offer the very best solutions for Kiwi businesses.
Consultant
Dave Jessep
Dave's spent over 20 years in accounting and he still loves coming to work every day. He founded the company back in 2006, and his infectious enthusiasm has helped him build a company of talented staff who are excited to be part of DJCA.
As you'd expect, Dave is a member of the NZ Institute of Chartered Accountants. He's also a Mentor with the Business Mentors of NZ program, and is especially skilled at advising clients from all kinds of industries in strategy, planning, goal setting, and implementing business structures.
Dave played hooker for Marlborough Boys' College and won the Matthews Cup for Most Outstanding Player (ahead of Anton Oliver, who was maybe 14 at the time). He now enjoys running and biking with his kids.
Marketing Coordinator
Joseph Houghton
Joe is based in Christchurch but will be operating in the Marketing Coordinator role for the whole Sidekick group.
Joe grew up in Auckland and Sydney but went to school in Auckland before he studied Marketing & Media at Victoria in Wellington.
Outside of work, Joe is an avid mountain biker and competes in races around the country. He also surfs and snowboards, and is excited about being able to do all of these now he's based in Canterbury!