Your Xero Experts
Make your life easier with Sidekick and Xero
Get the most out of Xero with your Sidekick, we'll tailor the package to you
Our team can help you unlock the full potential of Xero, giving you more time, expertise and advice to focus on growing your business.
Why Sidekick?
As Xero's first ever Platinum Partners in the world, we know what we're doing! And we do more than just accountancy and tax returns. You can guarantee you'll get more for your money with Sidekick
We're not the kind of accountants that just tick the boxes. Whether it's increasing your cashflow, or building your margins increasing or your income or just getting your work-life balance right, we're here to help. Beyond crunching numbers, we want to see your business thrive and see you be more successful.
Once you're onboarded with Xero & Sidekick, we offer you and your team free training sessions as well as access to a full learning library. This means it's easy to hit the ground running with your new system! We know it can be daunting to change so we take the hassle out of it for you.
Get even more out of Xero with these add-ons
We don't just say we know Xero– we can prove it with 3000+ Xero business subscribers we look after. Sidekick has always been leading the way in New Zealand local practice accountancy with Xero.
YEARS AS A PLATINUM PARTNER
As the World's First Platinum Partner you can be confident Sidekick can help you maximise your Xero experience.  We've been experts with Xero since day one and we have been delivering fixed fee accountancy around Xero since 2010.
As well as on the job experience, Sidekick has invested in formal training with Xero, making sure our knowledge is sharp and up-to-date in the rapidly evolving eco-system.
Don't let your business wallow in the murky waters of inefficiency.
Every year, hundreds of hours are wasted in front of screens as business owners, staff and trade workers wait for inefficient or confusing systems with clunky user interfaces to hurry up and get the job done so they can get on with what they really want to be doing – actual work!
Streamlining how your business runs will not only save you time but increase your profitability, avoid needless stress and end-of-financial-year headaches.
TESTIMONIALS
Why our clients trust us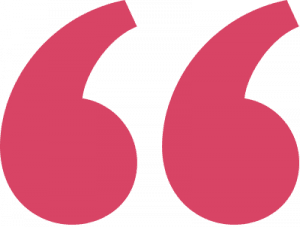 We would certainly recommend the services of Sidekick Cloud to anyone setting up Unleashed and Xero configuration. We previously setup an Unleashed and Xero configuration using Unleashed onboarding and had to get our accountant to configure Xero to match Unleashed. This was a very lumpy ride with each side not able to speak the other side language very well. Having engaged Josh of Sidekick Cloud he pulled both things together and had all the configurations sorted, stock, customer, supplier info from 2 different data files, configured them to suit Unleashed and all imported for us to use. He supported us in commissioning and we are very happy having had a much smoother ride through.
Since we have started working with Josh at Sidekick Cloud, he has shown us how to start using our Xero and WorkflowMax to their full potential. We are getting a much better picture of how our business is functioning and are identifying areas where we know we can improve our systems. He is so easy to work with and is very responsive to any questions or requests. We look forward to continuing our work relationship with Josh in 2021.
Smooth Process – Together our team worked with Josh which achieved fantastic results. Any questions that we had we received answers to or recommendations on what we could do better.
Having the support and guidance of our 'Workflow Max and Xero Guru', Josh Wilson, is such a relief. Josh is able to easily analyse a problem and come up with just the perfect solution. Because we find that Workflow max is so flexible there can be many ways to do something and Josh seems to be able to find just the perfect one to solve our problem. This has meant the information Workflow Max can supply is so much more meaningful because we have been given a bespoke solution.

Also because we are flat-out doing the doing of running small business being able to outsource help means we can be up and running so quickly having found our solution. I'm sure our accountants love this too as any mistakes can be rectified quickly with the help of Josh meaning end of year runs a whole lot more smoothly.
It was a pleasure to work with Sidekick Cloud who assisted our company in finding a solution to a system issue we had. Josh was very easy to deal with, understood our frustrations and after giving a rough idea of what we envisaged, he used his knowledge and contacts to organise a reliable custom build which ticked all our boxes. I would have wasted hours researching this project but Josh was able to do this on our behalf so I could continue doing what I do best instead.
I just had the pleasure of dealing with Josh from Sidekick Cloud. I needed some help with Vend/Xero and it took me quite a while to find someone who's knows their stuff. Josh is definitely that guy. Very knowledgeable, very calm and easy to talk to, great teacher and showed me how to deal with the issues myself moving forward. I would highly recommend Josh to anyone who uses Vend or Xero and especially those that use both! 5 star, 100% Awesome! I'm extremely happy with his services.