Here at Sidekick we're Xero accountants that are at the forefront of the cloud computing revolution in the accounting industry. We're technology-minded and love recommending new software and services to help make your business run more smoothly. We've always been a forward-looking company, helping our clients see where they're going rather than giving them a backwards-looking summary of where they've already been.
Our clients love that we speak their language and make an effort to really
'get'
what their business is about. Sidekick is at your side with the advice you need, when and where you need it. At the end of the day what we do is pretty simple – we want to help you be more successful.
If you're looking for a modern team of Wanaka accountants, feel free to get in touch. 
We invite you to book an appointment, pick up the phone, shoot us an email or drop by for a chat if you're in Wanaka. Or, you can just fill in the form below to send us a message directly.
Shop 10, Level 1

31 Dunmore Street

Wanaka 9305
News & updates
If you usually close down over Christmas or you're thinking about it for the first time, doing it properly is important. For most of us Xmas is a hectic time. Work and personal commitments escalate ..
Trusts are a hot topic right now, especially with the likelihood of an increase in the trustee tax rate after the election, recent changes to trust disclosure rules, and Inland Revenue seeking input on an ..
Now that there is certainty as to our Government for the next three years, we can also be sure that there will likely be some significant changes to the treatment of employees and employers under ..
Meet the Wanaka Team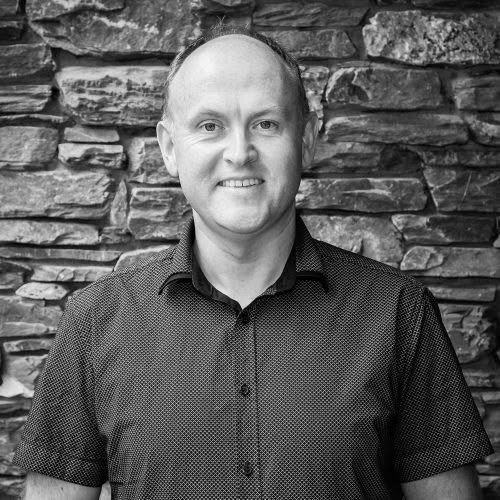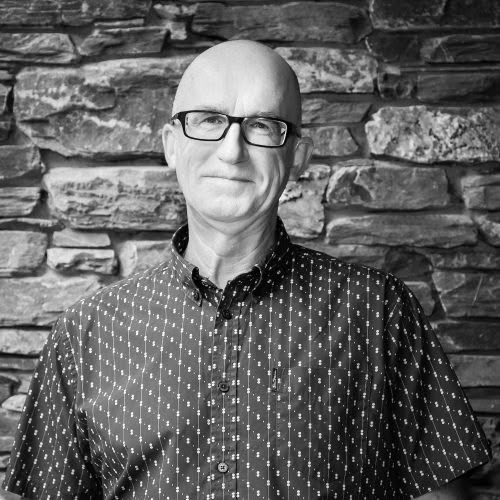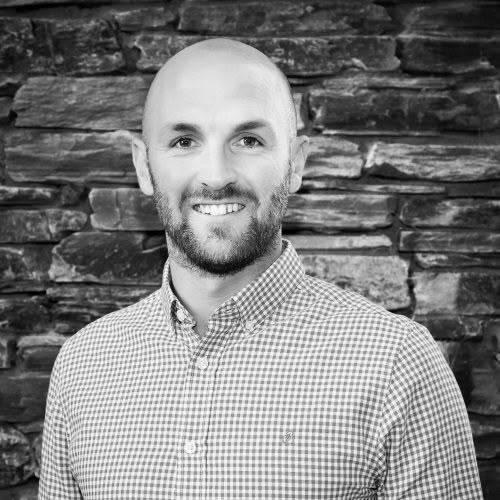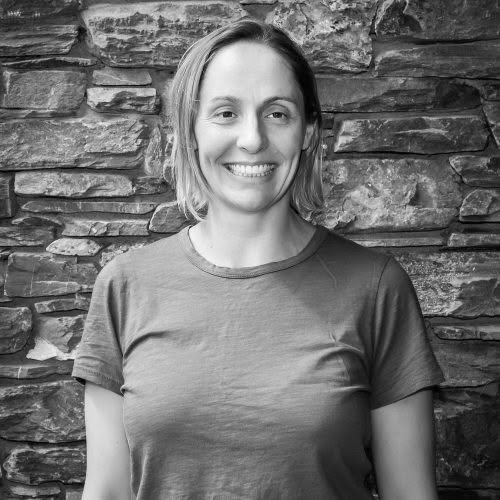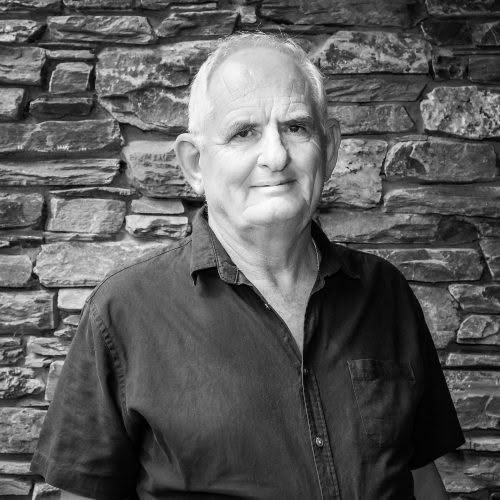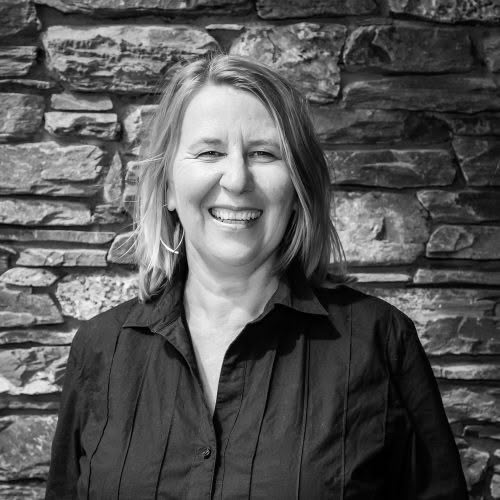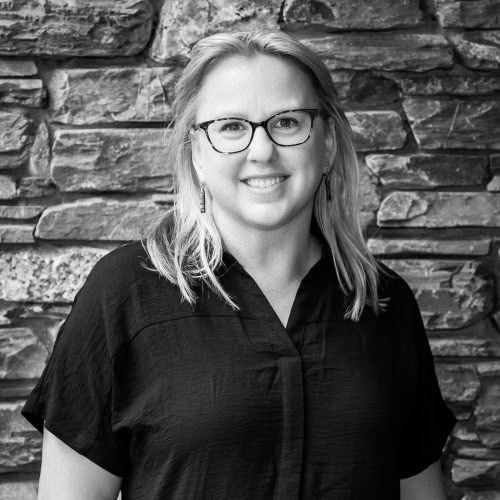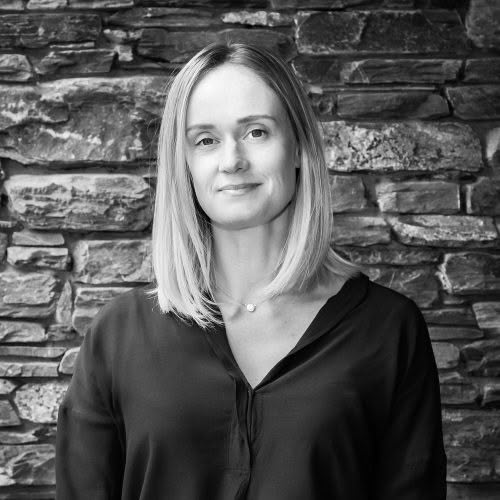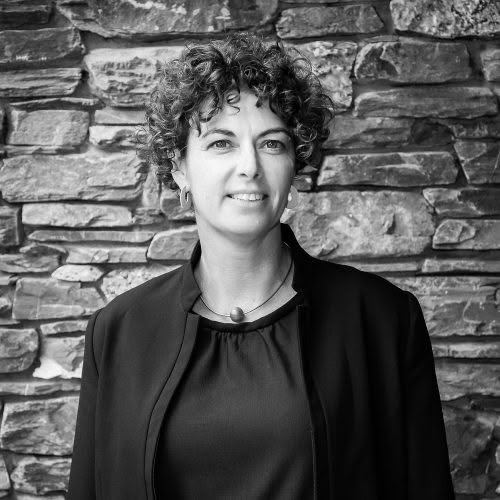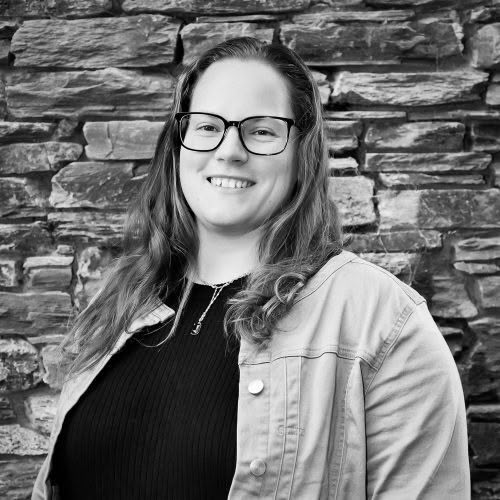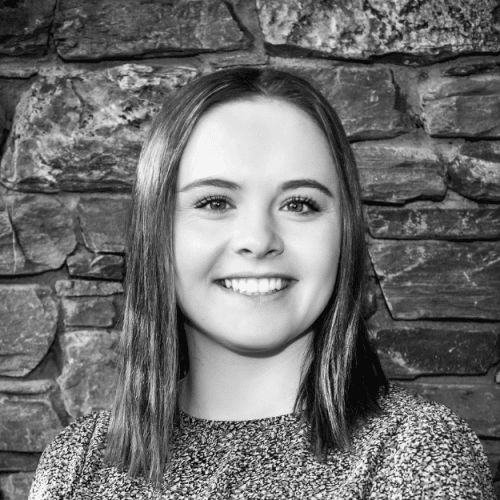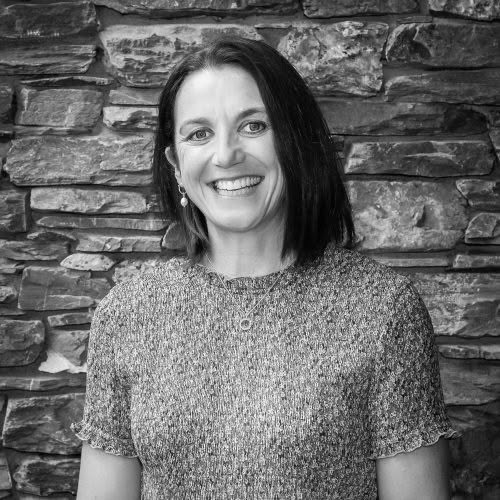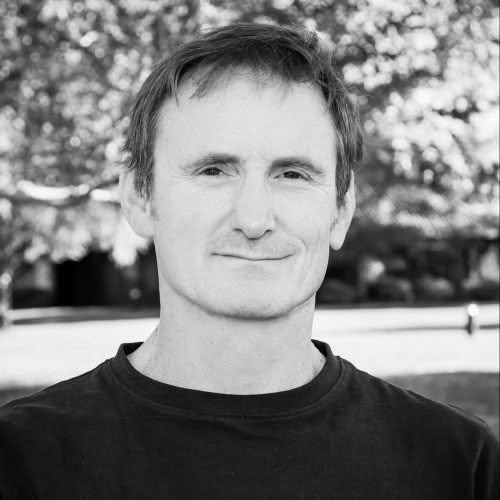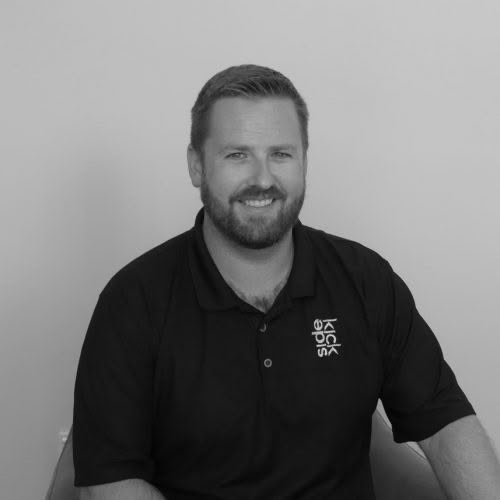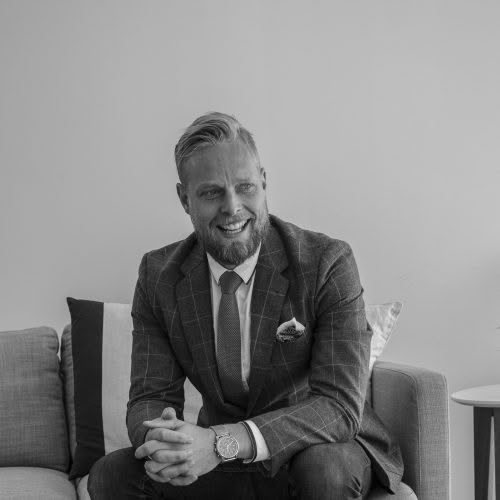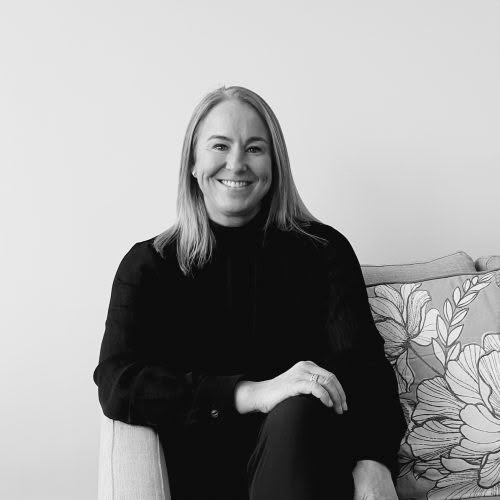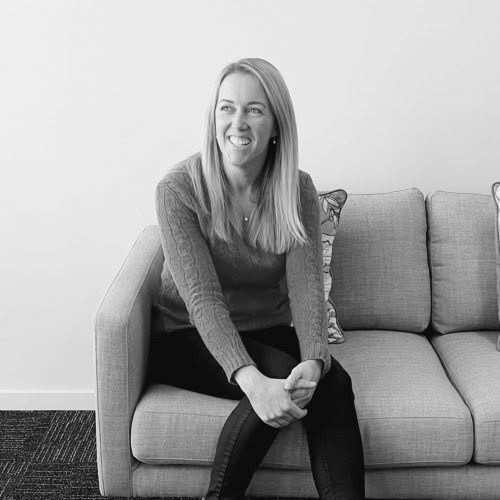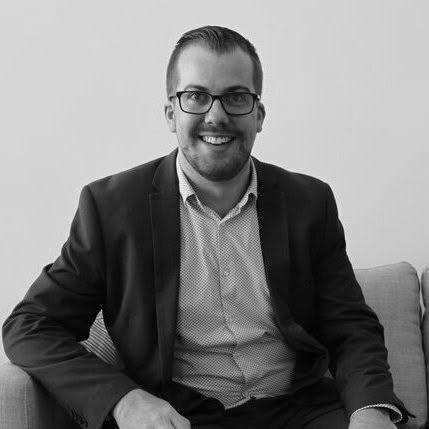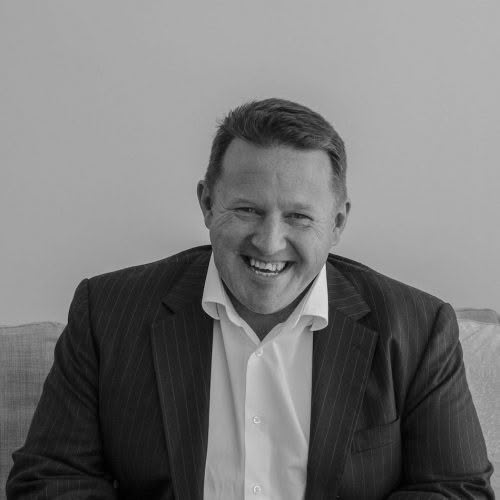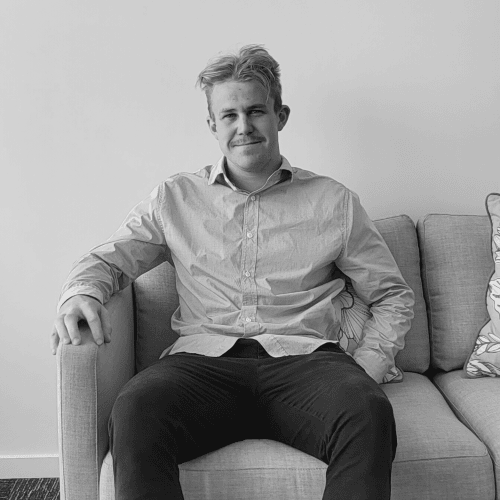 Director
Peter Humphrey
Peter Humphrey is a Chartered Accountant who brings a wealth of local knowledge to the Sidekick Wanaka team. He brings a couple of decades of local business advisory and accounting experience under his belt. He also has some pretty cool tricks up his sleeve.
Peter is astute, calm and he is dedicated to helping people. He is focused on building authentic relationships and guiding people through smart decision-making in business. To him, the human element of accounting is the most important. His strength is in developing long-term trust and genuine rapport with his clients. These strong relationships result in him being the 'go-to-guy' for financial problem-solving, navigating challenging times and celebrating the wins. Peter is in for the long haul on his clients' business journeys.
Speaking of long-haul journeys, Peter is enamoured with South America. This passion has taken him to Chile, Peru, Argentina and Uruguay to be immersed in the culture, people, landscape and language. Learning Spanish has deepened his connection to the culture. Speaking the local language has not only heightened the experience of travelling in these countries; completing university papers has provided a way to continue experiencing the culture vicariously from within NZ borders. Peter enjoys furthering his learning and education, and to him, foreign languages provide the perfect complement to his qualifications in commerce.
Community and connection are drivers in Peter's interests outside of work and travel. He is the Treasurer for the Alpine Community Development Trust, the governing body for Community Networks Upper Clutha. Peter is also part of the local Toastmasters organisation and the Upper Clutha Tramping Club. He is always giving back, and enjoys spending time with different people in different places.
Peter knows how to unpack the numbers, talk sense and help people and organisations in our community. As we like to say at Sidekick, 'We speak your language'. So we are very excited to have Peter in our team because he not only speaks your language when it comes to accounting; he also speaks English, French and Spanish. ¡Olé!
Client Manager
Stu Wilson
Stu Wilson brings a wealth of experience to the Sidekick Wanaka team.  Beginning his career auditing in London, Stu then went on to work in the UK and later New Zealand as a Financial Controller.  Moving to Wanaka 15 years ago, Stu also made the move from working for large corporates to supporting the accountancy needs of small businesses, combining his experience with his passion to support local small businesses accountancy needs, so that they can focus on what they do best.
When he is not working Stu enjoys everything getting out on his bikes, mountain biking and sometimes some road cycling. Now that his boys have left the family home, he is looking forward to spending some time travelling.
Client Manager
Peter Millar
Peter Millar is a Chartered Accountant, who joined the Sidekick Wānaka team following a period in the UK. The time abroad saw him work for a number of high growth companies focusing on management reporting, financial control and cash flow. With these skills Peter is well equipped to help your business kick on and achieve its full potential.
The opportunity to live and work in Wānaka is something that Peter feels immensely privileged to be able to do. It is his vision to share this passion with his clients.
Client Manager, B Com, CA
Anna Jopp
Anna brings worldly Corporate Accounting experience to the team. She worked a stint in the UK and also has gained Chartered Accounting experience a little bit closer to home in her most recent role in Dunedin.
Anna has migrated to Wanaka to join the Sidekick Wanaka team and also to enjoy the lifestyle the town offers. She is fond of Central Otago as a chunk of her childhood was spent growing up on a farm outside of Alexandra. She is looking forward to enjoying running, biking and skiing here and becoming part of the Wanaka community.
Anna says the best part about being a Chartered Accountant is talking to clients from different backgrounds and learning about a variety of businesses and industries.
Anna's specialty areas include: Medical & Health Clients and Bars & Cafes
Client Manager, BCom,
Chris Waugh
Chris joined Sidekick Wanaka as a senior Chartered Accountant. Chris will be a familiar face to many Wanaka folks. He has been a professional in our town for 17 years; we call him a local!
Chris brings an enormous amount of accounting experience to the team. Accounting has always been his work; he started his career working in private companies then went on to complete his CA degree began working in public practice and never looked back. His wealth of knowledge across many industries and businesses, large and small, is a true asset to our growing team.
Chris is embedded in the Wanaka community through his work with a Charitable Trust, Rotary and the Wanaka Golf Club. He generously donated his time as a Trustee for the Elsie and Ray Armstrong Trust, a wonderful little trust that supports individuals and projects in our town. The Wanaka Golf Club has the largest membership in the South Island and Chris has been Club Captain, in charge of organising tournaments, Club Champs and competitions; a mighty role that sees his name permanently etched in the Club's history books. Chris jokes it is a sure-fire way to get your name on the wall of the Club Honours Board
Chris lives with his wife here in Wanaka and has a daughter who also works in Wanaka. We are pleased to have Chris on the team; he understands our town, he knows the people, and is a core part of our community.
Office Manager
Andrea Bono
Andrea comes with a strong administration background with over 25 years' experience ranging from Receptionist, Personal Assistant and Office Manager. She is qualified as a Microsoft Office Specialist and has also worked as a child-care worker for some years gaining important people skills that come in handy within a Personal Assistant role.
She has enjoyed living in beautiful Wanaka for over 15 years – a true South Islander having grown up in South Canterbury. When she's not at work, Andrea enjoys all things food-related including cooking for friends. With family ties in Italy, she enjoys travelling to Europe or reliving the Italian experience by cooking Italian food.
With a friendly, happy disposition, she is the first contact when dealing with Findlay Sidekick.
Client Manager
Erika Kuzma
Erika moved from Australia to Wanaka in 2014, and has not looked back. She is a qualified Accounting Technician and specialises in small businesses and GST returns.
Although Erika spent most of her spare time in a boxing gym in Australia, she has hung up her boxing gloves and swapped them for a snowboard, learning how to snowboard for the first time after moving to Wanaka. Since catching the snow-bug, Erika has enjoyed trips to Japan and Canada with her husband, and tries her best to keep up with him on the ski slopes.
As a mother, Erika relishes time with family and is enjoying the great work-life balance Wanaka provides.
Client Manager
Kirsty Tapper
Kirsty is a qualified Accounting Technician and is currently studying to become a Chartered Accountant. She specialises in small businesses and GST returns
She relocated to Wanaka to enjoy a more relaxed lifestyle and escape Auckland traffic! Kirsty loves the outdoors and living near the mountains where she can snowboard on the weekends in the winter and relax by the lake in the summer.
Prior to moving to Wanaka, Kirsty has spent time living the French Alps as well as working on superyachts.
Kirsty also has a strong administration background, but perhaps what stands out the most about Kirsty, and a common thread amongst all of this, is her strength in building relationships. Which is exactly why she is a great fit in the Sidekick team.
Client Services Assistant
Keighley Redshaw
Keighley is a well-known local that is the friendly face you'll be greeted by at reception when you come to our office. Keighley is our admin superstar and assists our admin team and the Sidekick Wanaka accounting team with a variety of work. With a background of working in the hospitality industry, her top priority is maintaining great client and workplace relationships.

When Keighley isn't working, she loves to spend time with her beautiful daughter,
head up the hill skiing or just chill enjoying the Wanaka lifestyle,
Client Relationship Manager
Sarah Veasey
Sarah is the Client Relationship Manager in the Wanaka office!
She grew up right here in Wanaka from age 10 – and has been here 18 years! She now lives here with her two kids, Jacob and Alandria.
Sarah loves to play sport, mainly play netball and futsal. She's also a bit of a gym and CrossFit bunny – and she's off to the Gold Coast in October to compete in the Spartan race.
Previously, Sarah worked for Kiwibank in Wanaka, for 4 ½ years and even before that she worked as a barista with Keighley from Sidekick Wanaka office!
We're stoked to have Sarah as part of the team!
Junior Accountant
Monique Gilbert 
Monique was born and raised in South Canterbury and started her Accounting career in one of Timaru's major practices. She has relocated to Wanaka to join her partner at the beautiful Mt Aspiring Station and is loving the lifestyle. One of the main things that attracted Monique onto the Accounting path is her passion to help people. She is so passionate about accounting that she is completing an accounting degree through the Open Polytechnic while working 4 days a week in our Wanaka office. Monique is bright, bubbly and a perfect addition to our team.
Client Manager, B Com, CA
Phillippa Findlay
Phillippa is a Chartered Accountant and senior member of team. Her strengths uphold the Sidekick philosophy to 'Keep it Simple'. She is responsible for preparing compliance and management reports. She is able to set up smart systems to help clients manage their accounting easily. Phillippa has long-term clients in her portfolio that she has worked with for many years; she has knowledge of their businesses and has built strong client relationships. Phillippa is known for her friendly yet meticulous nature when it comes to accounting.
Phillippa is a driven woman who attacks accounting and outdoor pursuits with passion. Phillippa is a straight shooter and a logical smart thinker. Phillippa is a smart cookie and an amazing goal achiever.
Phillippa's specially areas include: Family Trusts and Trades/Construction
Specialist Consultant Accountant, B Com, CA
Scott Findlay
Scott graduated from Otago University in 1992 and after working in corporate accounting, joined the practice in 2004.
Scott is a highly skilled advisor who can assist you with business planning, profit improvement and human resources. He has a wealth of experience in the corporate accounting and business management field. Scott is admired for his sincere approach to helping clients understand their business. Scott is easy to talk to and passionate about streamlining his customers systems, driving profit and helping his clients to reach their goals.
He genuinely cares for the people and businesses that he works with. Scott is a father and husband with a sporty family. He has a devilish sense of humour and is an advocate of political incorrectness. He attacks sport and business with determination and a touch of good-natured competitiveness. Scott is an ultra-friendly down to earth Southland man.
Scott's specialty areas include: Business Planning and Valuations
Director
James Swaney
James is a fully qualified Chartered Accountant and studied at Lincoln University to gain a BCom, majoring in Accounting, Finance and Information Technology.
James spent over four years working in the motor vehicle industry in Timaru, before becoming a Chartered Accountant.
Looking at the big picture, setting goals and helping clients plan to achieve those goals are what James enjoys most about his job.
When James is not in the office he is usually spending time with his family, and sometimes out on the squash court or race track. James is also a big rugby, cricket and motor sport fan.
Adviser
Ric Thorpe
Ric Thorpe is one of the owners of Sidekick Chartered Accountancy group. Ric is one of the leads in the 20 strong Christchurch team as well as assisting the Sidekick group across the South Island, which now has offices in 8 locations and over 60 team members (with an additional 17+ overseas). Ric has been instrumental in fostering the incredible family-like team culture at Sidekick and helping grow the businesses by spreading the word of Fixed-Fee, Modern Accountancy across the country. Ric has also held roles in governance and strategy for not-for-profit organisations, membership organisations such as the Christchurch Business Club, as well as within the Sidekick Group.
Traditionally Ric has been at the front end of Sidekick as the sales expert, building referral networks and solution partners across many industries. Since 2020 Ric has been predominantly Christchurch based (which can largely be attributed to the Covid-19 situation). Now Ric's role is a mix between sales and consulting to small and medium businesses. Working with clients mostly to help them grow! His expertise lie in sales, establishing a strategy, pitching and most importantly, closing!
More time in Christchurch has provided a great opportunity to focus on internal projects, including team development and the SidekickTV channel, where Ric interviews local business people about a variety of hot topics in economic discourse.
A key thing for Ric is culture. If you have the right people and they all have a common purpose along with respect and love for one another, your business should thrive!
Legal Specialist
Kirsten Maclean
Kirsten specialises in dispute resolution, relationship property, HR, and employment law.
A litigator with over 20 years experience in all forms of dispute resolution both here and in England, Kirsten is also a qualified and admitted solicitor on the UK Solicitors' roll. Kirsten has appeared at all levels of courts in the civil and employment jurisdiction, including the Court of Appeal in New Zealand and junioring in the House of Lords in the UK.
Her significant expertise enables her to provide a range of advice and guidance relating to everything from all aspects of health and safety, to assisting in the prevention and resolution of employment-related issues for both employers and employees, relationship property matters and complex commercial, civil and trust litigation and disputes.
With an outstanding track record for resolving complex litigation while previously working as a partner of a medium sized Canterbury firm and the head of an employment and dispute resolution team, she ensures her client's business is future-proofed.
Group Operations Manager
Julie Copland
Whilst also being a Chartered Accountant, Julie has a passion for projects and improving business processes. Julie works across the Sidekick Group to find better and smarter ways to work.
After attending Lincoln University, Julie was in the New Zealand Airforce where she was a Logistics Officer, organising the deployment of both staff and equipment within New Zealand and around the world. She then moved home to Canterbury to pursue Accounting and has since had roles in a Chartered Accounting firm in Ashburton, as a Management Accountant for Ravensdown, and then more lately Midlands Apiaries.
Outside of work Julie loves playing squash and netball, travelling, and spending time with her husband Dan and son Thomas.
Software Specialist
Josh Wilson
Josh is a software specialist and Chartered Accountant with 14 years industry experience, and is spearheading the move to cloud-based accounting through Sidekick Cloud, launched in 2019.
As traditional, time-consuming methods of book-keeping are being challenged in the market place – especially in the highly mobile post COVID-19 economy – Josh's passion is in the potential of real-time cloud technology and its ability to enhance business efficiency and profitability. He designs holistic business systems for his clients and has a special focus on the add-on software market.
Josh has a talent for assessing clients' needs and ensuring he provides each business with the capability to manage their own finances through thorough training and ongoing support. He believes that this is the key to the sustainability of any new system and enjoys witnessing clients start to manage their own accounts with confidence. He is constantly learning and expanding his own knowledge in the world of add-on products for Xero users – such as WorkflowMax, Hubdoc and Unleashed – so that he can continue to offer the very best solutions for Kiwi businesses.
Consultant
Dave Jessep
Dave's spent over 20 years in accounting and he still loves coming to work every day. He founded the company back in 2006, and his infectious enthusiasm has helped him build a company of talented staff who are excited to be part of DJCA.
As you'd expect, Dave is a member of the NZ Institute of Chartered Accountants. He's also a Mentor with the Business Mentors of NZ program, and is especially skilled at advising clients from all kinds of industries in strategy, planning, goal setting, and implementing business structures.
Dave played hooker for Marlborough Boys' College and won the Matthews Cup for Most Outstanding Player (ahead of Anton Oliver, who was maybe 14 at the time). He now enjoys running and biking with his kids.
Marketing Coordinator
Joseph Houghton
Joe is based in Christchurch but will be operating in the Marketing Coordinator role for the whole Sidekick group.
Joe grew up in Auckland and Sydney but went to school in Auckland before he studied Marketing & Media at Victoria in Wellington.
Outside of work, Joe is an avid mountain biker and competes in races around the country. He also surfs and snowboards, and is excited about being able to do all of these now he's based in Canterbury!