Big thinking
For small business
Working alongside you and your business to
be more successful
Whether you are just starting out or you are a well-established business, you need people on your side who want to see you grow your wealth and mentor you to get there.
We make the most of accounting systems and software that will help you run things more efficiently, in a way that allows you to focus on your business while we take care of the rest.
Part of our job is to make your life as easy as we possibly can, and we take this part seriously. We love business, so as well as working hard on your accounts, we are alongside you as a business mentor to make sure you are growing sustainably and with vision. To help guide us we have three key brand promises; be ahead of the pack, help you achieve your version of success, and provide clarity & build confidence.
Don't just take our word for it.
"
They are our superheroes. Finally an Accounting Firm that is there for the customer and puts the customer's needs before their own.
Ben O'Brien
South Canterbury Hydraulics Limited
For more detail on our packages, see our services section.
We take care of the usual, necessary financial tasks such as IRD compliance, GST, Payroll & tax planning

We are industry leaders in using software to streamline your business systems, such as Xero and Hubdoc

We are business mentors & coaches to support you to grow sustainably

We support you with the big stuff like succession planning, boards and working with banks
TESTIMONIALS
Why our clients trust us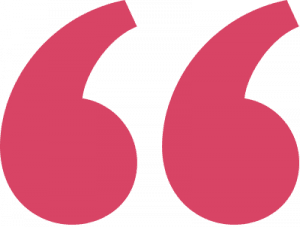 Sidekick in my opinion has changed the face of accounting and has taken "doing the numbers" to a whole new level.
We feel privileged to have such a big-hearted and skilled team on our side.
These guys take a real hands on and advisory approach to their clients and demonstrate a true vested interest.
They are our superheroes. Finally an Accounting Firm that is there for the customer and puts the customer's needs before their own.
Our biggest challenge before we joined Sidekick was not being clear on where we wanted to go in life.

We also often felt stagnant despite knowing there was so much potential for us if we just had the right support and guidance.

That all changed after we joined Sidekick. It got us excited and inspired to make sure our visions aligned.

It's already one of the best business decisions we could have made and we highly, highly recommend Sidekick to anyone who's wanting to take their business from good to great.
How it works
What makes Sidekick so efficient and easy for you to work with?
Automatic bank feeds – reconciliation is as easy as checking your email

Fixed monthly fee – no more nasty surprises with your accounting bill

Works on your existing computer, no special hardware required
No upfront software purchase required

Free software upgrades – you'll always have the latest version

Full training provided from our Xero certified team

Ongoing phone and email support, at no extra charge
Areas we help our small business clients
Systemising your business software using Xero
Streamlining your document management
Managing your cashflow
Payroll using Paysauce
Business mentoring
Business planning and strategic plans
Quarterly coaching
End-of-year compliance
Gst and tax planning
Bank applications
Succession Planning
Consolidated reporting
Choosing the best Sidekick for the job is a tricky business, so we've made a helpful comparison table below to help you decide.
If you'd like to talk these through a little more or discuss your unique needs, please get in touch with us
Sidekick Lite
Xero Software
Complimentary training
1 Meeting with your Sidekick accountant
Annual financial statements
Company and personal tax returns
Sidekick
2 Meetings with your Sidekick accountant
GST returns
Unlimited support and advice
Monthly performance reports
Sidekick +
4 Meetings with your Sidekick accountant
Annual budgeting