Leaders
In the field
We know that true success comes from more
than simply taking care of all of your tax
and accounting needs.
Our dedicated agri team lives and breathes all things related to growing

successful

farming and agricultural businesses.
There's a reason we're so good at what we do – we really get agriculture, and we get your unique challenges.
Whether you're a contractor or you own multiple agricultural properties, we want to help you define what success looks like to you, and make sure this can be achieved in a way that ensures your business is humming, without the stress.
Part of our job is to make your life as easy as we possibly can, and we take this part seriously. We love business, and we are alongside you as a business mentor and coach to make sure you are growing sustainably and with vision.
Don't just take our word for it.
"
Sidekick in my opinion has changed the face of rural accounting and has taken "doing the numbers" to a whole new level.
Josh Rushton
Hekeao Hemp Company Ltd
For more detail on our packages, see our services page.
We take care of the usual, necessary financial tasks such as IRD compliance, GST, Payroll & tax planning

We are industry leaders in using software to streamline your business systems, such as Xero-for-Farming, Paysauce and Figured

We are rural business mentors & coaches to support you to grow sustainably

We support you with the big stuff like succession planning, boards and working with banks
TESTIMONIALS
Why our clients trust us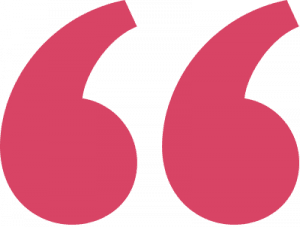 Sidekick in my opinion has changed the face of rural accounting and has taken "doing the numbers" to a whole new level. Having been with Sidekick for only 6 months, they have completely changed the way we do business – in such a positive, proactive way.

Their modern, fresh approach to not only accounting, but business planning, mentoring, forecasting, and succession planning is executed smoothly and professionally by a very friendly, well qualified and helpful team dedicated to providing a great service. Among the positives, being a Xero based accountancy firm, meaning our own Xero program got a real super-tune, with the addition of Hubdoc, Paysauce, and Figured- all easy and accessible add-ons though any Xero subscription which has made day to day office life for us so much easier.

Being able to continue our meetings via online sessions has been another big benefit especially in these trying times with COVID-19. Very happy to have made to choice to come across to Sidekick and look forward to working closely with Richard, Kirsty, and the team in the future.

Could not recommend them enough!
Richard is professional and personable and has a wealth of knowledge in this space. We are certainly happy we made the switch to Sidekick Rural!
Our biggest challenge before we joined Sidekick was not being clear on where we wanted to go in life. We both had an idea in our minds of what we wanted life to look like in the future but we had no clear road map or action plan to make sure we achieved it.

We also often felt stagnant despite knowing there was so much potential for us if we just had the right support and guidance.

That all changed after we joined Sidekick. It got us excited and inspired to make sure our visions aligned. It was actually really special to sit and listen to each other as we shared what was important to us in our future. Richard helped us to break our big goals down into small actionable steps which we were able to start ticking off from Day 1.

We feel so empowered knowing Richard 'gets us' and wants to see us succeed. We look forward to going to each meeting having ticked off every goal we set in the previous meeting.

It's already one of the best business decisions we could have made and we highly, highly recommend Sidekick to anyone who's wanting to take their business from good to great.
In its 50 plus years, Edgeworth Farm has grown to nearly 500ha. Agronomic management had grown with it but financial management was stale and needed a kick along. No longer just being a tax accountant was acceptable, so here entered Richard, Kirsty, and the team. Not only could they kick, after all it's written on their cars, they weren't afraid to either.

They outlined what was being offered: planning meetings, budgeting, annual accounts, and  liaising with the bank all at a very reasonable cost.

We liked what we saw so took a deep breath and moved all our work across to them, and a year on the rest is history.

Richard and the team are young, committed and enthusiastic. We've made a decision that will both grow our business and theirs. We can now get on with farming.

I unreservedly recommend  Sidekick Rural to you.
It's awesome to have a plan when it seems there aren't any plans anymore, with the impact of Covid-19. The whole Sidekick team is providing excellent support to Irricon, during this time when we need it most.
How it works
What makes Sidekick so efficient and easy for you to work with?
Automatic bank feeds – reconciliation is as easy as checking your email

Fixed monthly fee – no more nasty surprises with your accounting bill

Works on your existing computer, no special hardware required
No upfront software purchase required

Free software upgrades – you'll always have the latest version

Full training provided from our Xero certified team

Ongoing phone and email support, at no extra charge
Areas we help our rural clients
Systemising your business software using Xero-for-Farming
Streamlining your document management
Managing your cashflow
Payroll using Paysauce
Rural business mentoring
Business planning and strategic plans
Quarterly coaching
End-of-year compliance
Gst and tax planning
Bank applications
Succession Planning
Consolidated reporting
Choosing the best Sidekick for the job is a tricky business, so we've made a helpful comparison table below to help you decide.
If you'd like to talk these through a little more or discuss your unique needs, please get in touch with us
Sidekick Lite
1 Meeting with your Sidekick accountant
Annual financial statements
Company and personal tax returns
Sidekick
2 Meetings with your Sidekick accountant
Year round phone support
2 Performance reports
Sidekick +
4 Meetings with your Sidekick accountant
4 Performance reports
Annual budgeting and variance analysis
Finance review and analysis
Sidekick + Plan
6 Performance reports
Tailored business plan
Sidekick Premium
Tailored reporting, meeting frequency and analysis