Cloud
Work smarter, not harder.
Investing in your software is critical to the success of your business.
Money spent now is time saved tomorrow.
Taking the time to reevaluate the software that your business is using is one of the most significant steps you can take to ensure things are ticking over exactly as they should be.
We can support you and your business with the full range of software services from advice to implementation, in as large or as small a capacity as you need.
Sidekick Cloud brings together 15 years of industry experience as a qualified chartered accountant and more than 7 years working in software advisory. This creates a unique and perfect bridge between clients and accountants, eliminating an all-too-common communication gap, a problem that causes unnecessary delay, frustration, and goal misalignment.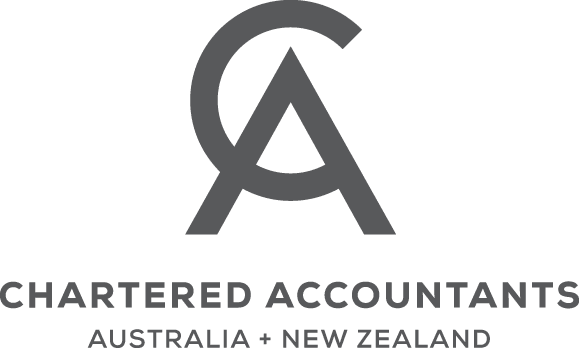 Comprehensive evaluation and breakdown of your current systems

Recommendations on alternative systems to ensure your software is meeting your core needs

Implementation of brand new systems that work best for you

Full on-site and in-person training to personally make sure you and your staff are fully versed in the new systems and software

Ongoing support to ensure your systems are successful for your business
We don't just say we know software – we can prove it. Be completely confident that an actual expert is designing your system by checking our qualifications, certifications and industry partnerships.
YEARS WORKING WITH SOFTWARE
We've been working with cloud systems since before they were cool. Be assured that we can tailor a solution to your unique requirements.
As well as on the job experience, we spend at least 30 hours a year on staff video training, making sure our knowledge is sharp and up-to-date in a rapidly evolving industry.
Don't let your business wallow in the murky waters of inefficiency.
Every year, hundreds of hours are wasted in front of screens as business owners, staff and trade workers wait for inefficient or confusing systems with clunky user interfaces to hurry up and get the job done so they can get on with what they really want to be doing – actual work!
Streamlining how your business runs will not only save you time but increase your profitability, avoid needless stress and end-of-financial-year headaches.
TESTIMONIALS
Why our clients trust us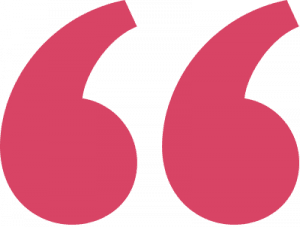 Having the support and guidance of our 'Workflow Max and Xero Guru', Josh Wilson, is such a relief. Josh is able to easily analyse a problem and come up with just the perfect solution. Because we find that Workflow max is so flexible there can be many ways to do something and Josh seems to be able to find just the perfect one to solve our problem. This has meant the information Workflow Max can supply is so much more meaningful because we have been given a bespoke solution.

Also because we are flat-out doing the doing of running small business being able to outsource help means we can be up and running so quickly having found our solution. I'm sure our accountants love this too as any mistakes can be rectified quickly with the help of Josh meaning end of year runs a whole lot more smoothly.
Smooth Process – Together our team worked with Josh which achieved fantastic results. Any questions that we had we received answers to or recommendations on what we could do better.
Since we have started working with Josh at Sidekick Cloud, he has shown us how to start using our Xero and WorkflowMax to their full potential. We are getting a much better picture of how our business is functioning and are identifying areas where we know we can improve our systems. He is so easy to work with and is very responsive to any questions or requests. We look forward to continuing our work relationship with Josh in 2021.
We would certainly recommend the services of Sidekick Cloud to anyone setting up Unleashed and Xero configuration. We previously setup an Unleashed and Xero configuration using Unleashed onboarding and had to get our accountant to configure Xero to match Unleashed. This was a very lumpy ride with each side not able to speak the other side language very well. Having engaged Josh of Sidekick Cloud he pulled both things together and had all the configurations sorted, stock, customer, supplier info from 2 different data files, configured them to suit Unleashed and all imported for us to use. He supported us in commissioning and we are very happy having had a much smoother ride through.
It was a pleasure to work with Sidekick Cloud who assisted our company in finding a solution to a system issue we had. Josh was very easy to deal with, understood our frustrations and after giving a rough idea of what we envisaged, he used his knowledge and contacts to organise a reliable custom build which ticked all our boxes. I would have wasted hours researching this project but Josh was able to do this on our behalf so I could continue doing what I do best instead.
I just had the pleasure of dealing with Josh from Sidekick Cloud. I needed some help with Vend/Xero and it took me quite a while to find someone who's knows their stuff. Josh is definitely that guy. Very knowledgeable, very calm and easy to talk to, great teacher and showed me how to deal with the issues myself moving forward. I would highly recommend Josh to anyone who uses Vend or Xero and especially those that use both! 5 star, 100% Awesome! I'm extremely happy with his services.
Packages
The following packages are indicative of what we can offer you and your business. If you are unsure of what needs fixing, our comprehensive Software Review will give you a solid launching pad and the larger packages will flesh that out into a working system. Contact us for more info.
Software reviews.
FROM $750
Receive a comprehensive evaluation and breakdown of your current system (if you have one), expert recommendations on alternative systems, best-practice enhancements identified to save you time and money and how Sidekick Cloud can work with you to make efficiency and automation core parts of your business.
Installation, training and support.
PRICE AVAILABLE ON REQUEST
If you've decided on a course of action from your Software Review or have a plan already, follow up with a full on-site and in-person training and support package. Our industry expert will have you up and running from scratch or do a complete transition from your old system and personally make sure that you and your staff are fully versed in the new software, including ongoing support for as long as you need it. You can be assured of your new system's longevity as the staff at Sidekick Cloud hold CAANZ Chartered Accountants memberships and know exactly what the taxman and your clients will require.
Hubdoc setup and support.
FROM $450
Paper is something that can really slow down a business and prevent efficient business processes. Hubdoc is a Xero product that reads your bills and receipts and turns them into Xero transactions. Our setup and support package will help you to start Hubdoc on the right foot and maximise the benefits of having this program.
Monthly support packages.
FROM $395 PER MONTH